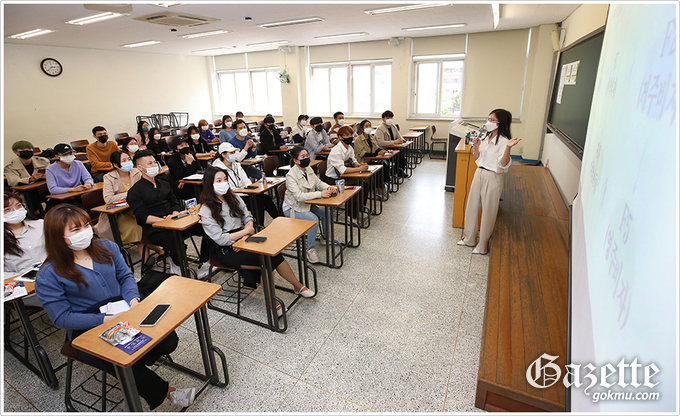 From May 16th, 2022 until May 19th, 2022, foreign alumni will be holding lectures for undergraduate foreign students of KMU.

Several alumni who have completed their PHDs and MBAs at KMU and current KMU students will be delivering to help foreign students increase their employability in South Korea as well as how to acquire an employment visa such as E-7, F-2, and F-5, tips for improving Korean language, the need for academic degrees, and tips for living in Korea.
The mentoring program will be held on the second floor of Bauer Hall, room no. 1202. The application is limited to students in the undergraduate program and the application has to be submitted either through survey form which can be accessed through the QR code below or by submitting the survey directly to the International Cooperation team in Donyoung Hall, room no. 120.

Further information will be offered by the International Cooperation Team (053-580-6567/6552/6595)