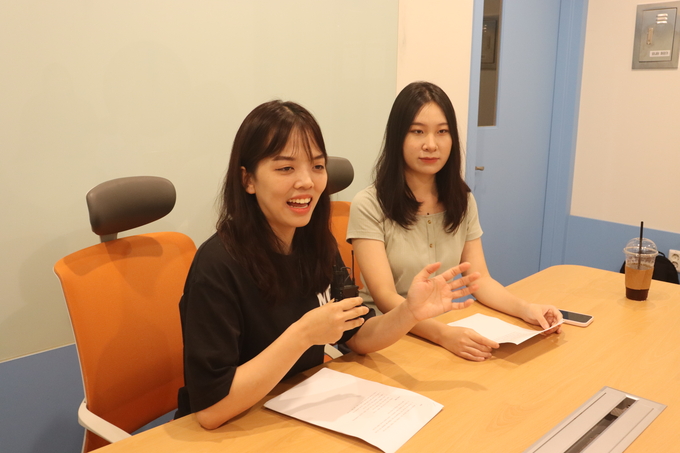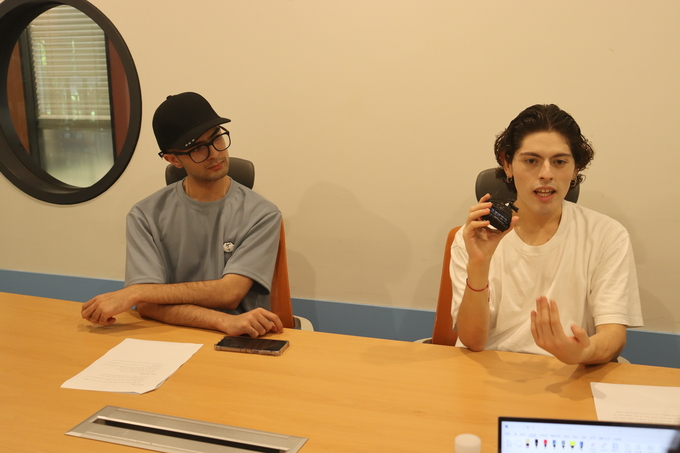 How much do you know about Chuseok? Chuseok is one of the most famous traditional holidays. On Chuseok, generally, people spend their time with family and perform ancestral rites with traditional Korean food. We interviewed students from various countries for the upcoming Chuseok in September.
Tatiruen is from Vietnam, and it has been three years since she came to Korea. Vietnam also has a national holiday like Chuseok, however, the holiday period is not long and not as important as New Year's Day. New Year's Day is regarded as the most important national holiday in Vietnam. Vietnamese play traditional plays, hold memorial services for ancestors, and visit a grave. In this aspect, we can see that there are lots of similarities between Korean and Vietnam's holidays. Tet Trung Thu is the day which is a traditional holiday in Vietnam, at the same time, it is the day that cares for children. There is an event to honor this holiday at school, and they give gifts such as snacks, and fresh fruits and have a party. As it is a day to take care of children, Tet Trung Thu also wishes for children's happiness. There are various minority groups, therefore, as minority groups hold memorial services, there are some differences in the form of having the holiday.
Through COVID-19, there must have been a difference before and after COVID-19 not only in daily lives but also in the appearance of holidays in which many family members gather. In Vietnam, if there were a number of coronic in one region, they blocked the area. Accordingly, despite the pandemic, there were no big differences between the other regions except the area with lots of coronic. It seems to be different from Korea when COVID-19 was severe when was hard to see the family face to face.
Typically, Chuseok reminds us of the image of a big, full moon. In Korea, the full moon of Chuseok has a representative image of a rabbit living on the moon. Also, there are similar stories of the full moon in Vietnam, Vietnamese believe that there is a rabbit and a pretty woman on the moon. They do not have a culture that makes a wish to full moon.
In the same Asian region, Vietnam seems to have a lot of similarities to Korea in terms of holiday appearance and culture. Then, what about Mexican holidays on the other side of the globe? Jaime Inaki Arroyo Dominguez(Korean name: Shin Kang Han) is from Mexico, and it has been around 7 months since he came to Korea. The traditional holiday, Day of the Dead, is regarded as the most important day in Mexico. Day of the Dead is from October 31st to November 2nd, it is the background of the Disney movie 'Coco'. If you are the person who watched Coco impressively, you may know about this holiday. Cempasúchil, the marigold which you can find in the movie Coco, is called the 'flower of the dead', and is also a symbolic flower of this holiday. The fact that there are flowers representing the holiday seems to be a special point. Besides, the song that Mexican song on the Day of the Dead, La Llorona, is greatly important. This song indicates how we fall in love and how we miss people who do not exist in this world. Mole is the typical food that Mexicans eat on the holiday, and various kinds of ingredients are used to make mole. In addition, chocolate and slat are used together, so that mole tastes sweet and salty.
Whereas Koreans honor their ancestors on holidays, Mexicans celebrate their ancestors. Because if someone dies and you end the relationship with him as a bad relation, they believe that Karma will pay them back. Furthermore, it is because living people miss them. In addition, since Mexicans believe that dead souls give good luck or happiness to living people because they have a closer relationship with God in the other world.
The very interesting point is that there is an animal, alebrijes, which guide dead spirit. This animal has wings, and helps and protects people when he or she crosses the path of death after they die. It is surprising and interesting that there is an animal that protects the soul of a dead person.
Every nation of the world has its own national holiday, and they celebrate their holiday with their own culture and rules. This September, why don't you enjoy Chuseok in Korea and learn about traditional holidays in various countries?