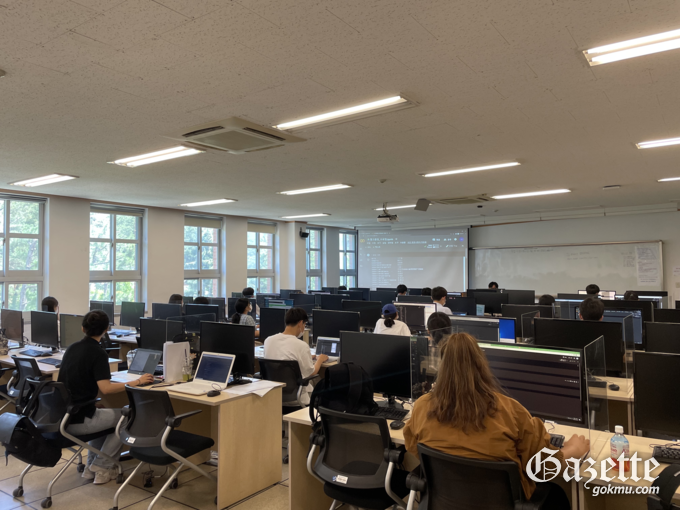 At the beginning of the summer vacation, dozens of KMU students gathered in a classroom to attend special lectures about big data analysis. The program ran from June 27th to July 1st. The lectures focused on equipping the students with the concept of big data analysis using the programming language Python.
Python is a programming language that is widely used as it is concise and highly productive. Throughout the week, the students learned about the basics of programing and how to write and execute simple codes in Python to analyze data.
KMU's passion for education does not take a break even during the summer or winter vacation. Similar to this training program, KMU also holds a variety of programs that provide students with opportunities that regular courses do not cover. To register for these courses, be sure to check the school website, especially the STORY+ System, regularly.