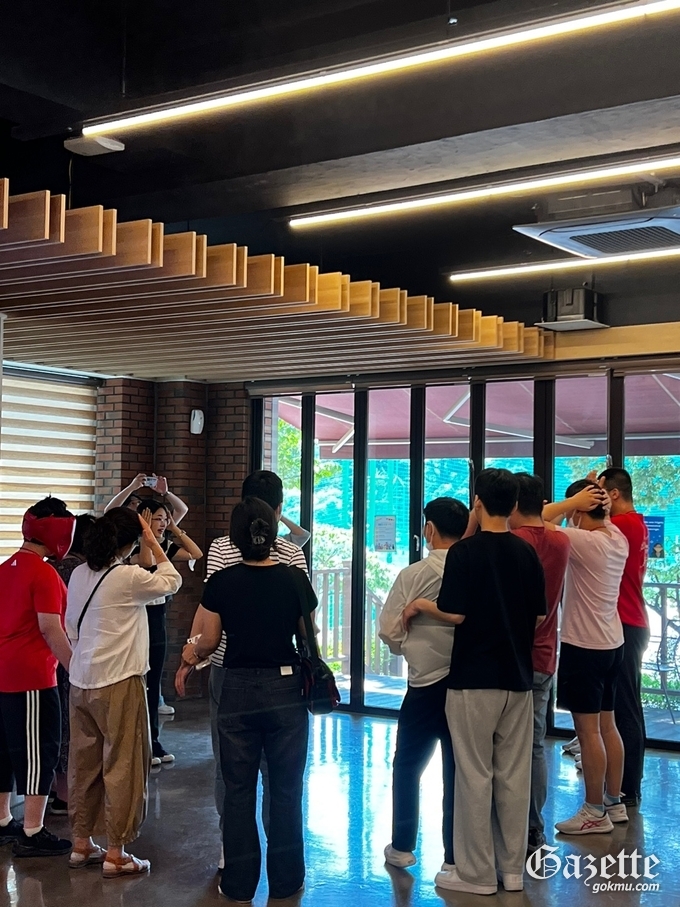 Every semester, Keimyung University runs the International Day program on International Lounge. In this program, Students from Dalseo-gu can experience the cultures of many different countries by visiting the International Lounge. Exchange students of KMU form groups by their country and organize cultural experiences like language, food, and games from their country. These elementary, middle school, and high school students get to know another country's culture in an easy and fun way.
Last semester, one of the International Day programs was about France. French students of KMU organized activities and introduced their food and language to Semyung school students. In the 90 minutes of the program, 35 students experienced activities like making crepes, coloring, and games. First, they had a short introduction, and they were divided into two groups. While Group A was making crepes and learning head, shoulders, knees, and toes in French with games, Group B was having a coloring activity. After that, they exchanged activities and continued. There also was the Philippines, Indonesia, Japan, and Mexico International Day.
Like last time, the program is in progress this semester. Six International Day about different each country is planned from October to December. Recruitment for the program is already closed. But maybe you can try next semester.
Korean students of KMU can also apply as Korean Buddy to help with the program. Korean Buddy helps with communication. If they want to apply, they must meet the qualification in the language part.