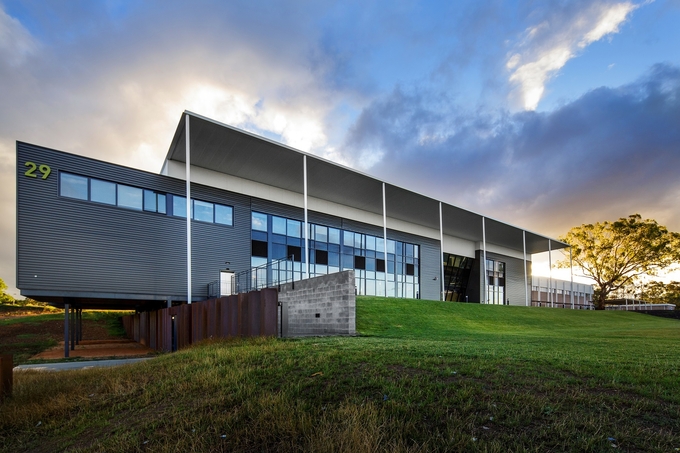 The University of Canberra is a public university in Canberra, Australia. It was established as a college in 1967 and converted to a university in 1990. Its campus is located in Bruce, outside Belconnen, north of Canberra. Since 1971, the campus music festival Stone Day Festival has been expanded and developed into Australia's representative music festival Stonefest. Although the University of Canberra has a shorter history than other universities around it, it has a high reputation in the field of applied research and boasts a high employment rate of graduates.

The University of Canberra currently offers a total of more than 200 degree courses, including bachelor's, master's and doctorate courses, in 12 faculties. The University of Canberra is well-known for their Faculties of Health and Education. In particular, the state of Canberra has created a large research hospital on the University of Canberra campus. Students report being very satisfied with the study and practice opportunities so that not only the Department of Nursing Science students but also medical-related students such as Department of Physical Therapy and Radiology can practice their skills.

The University of Canberra has the advantages of low-cost tuition and low admission English conditions compared to other universities. After completing more than two years of study, a graduate visa is available for up to three years. In addition, applicants from low-population areas can earn 5 additional points when applying for permanent residency.

In order to be able to attend University of Canberra, applicants must meet the criteria for exchange students at University of Canberra set by Keimyung University. First, you must have been enrolled for at least two semesters at KMU. Second, your GPA at Keimyung University should be 3.0 or higher. Finally, language grade standards must be reached. For the University of Canberra, it must be TOEFL IBT 79 or IELTS 6.0 or higher or TOEIC 800 or higher.

If you want to experience the life of an exchange student in a place where students can study while practicing in person, I recommend the University of Canberra. If you need more information about the University of Canberra, visit https://www.canberra.edu.au/home-2021 Or, you can contact the Keimyung University International Affairs Team (580-6029).