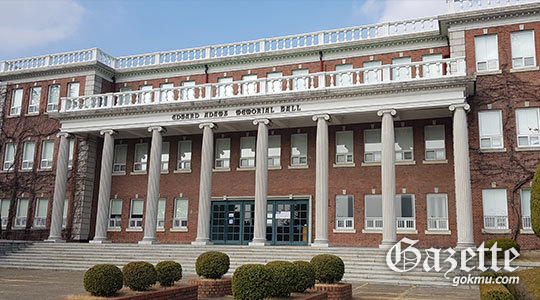 In 2023, Keimyung University established three new majors: smart manufacturing engineering silver sports welfare, and web-toon.
The Department of Smart Manufacturing Engineering is in the Engineering College and is a newly established department to train technology leaders for the 4th Industrial Revolution. The major in smart manufacturing is robot engineering and robot convergence, and will play the role of technology development and research in the new industrial field while at Keimyung University. The department will teach basic theory related to robots and advanced systems along with robotics majors, conduct basic education on smart manufacturing based on smart factories, and provide training on technology operation in various new industries such as CPS (Cyber Physics System), IoT, 3D design, and computer programming.
The Silver Sports Welfare Department in the Sports College is a department that focuses on fostering experts that improve the quality of life for the elderly by improving physical activity by entering a society. This is important as Korea has more than 9 million people aged 65 or older as of 2022. It provides a curriculum to understand the physical and psychological characteristics of the elderly, to select and apply specialized safe and effective physical activities, and to provide theoretical knowledge and the practical experience necessary to improve health and welfare for the elderly. The training of silver sports welfare experts who seek to promote welfare for the elderly through physical activities is expected to contribute to the quality of life and satisfaction of the elderly in an aging society.
Finally, the University of Fine Arts' Web-toon major provides a professional and systematic curriculum centered and practice, which is needed in the cultural content industry of the new technology based OSMU (One Source Multi Use) era. The goal is to develop the global cultural content sector and contribute to the cultural industry with the goal of fostering creative web-toon professionals who will lead the future K content industry. The web-toon field is one of the most advanced field in the world, and will be remade and recreated into games, movies, dramas and animations.
The newly established major in 2023 has provided students with opportunities to study more diverse fields. It is expected that the newly opened department will be an opportunity for students to move on to a wider world.
hjyoun3856@naver.com