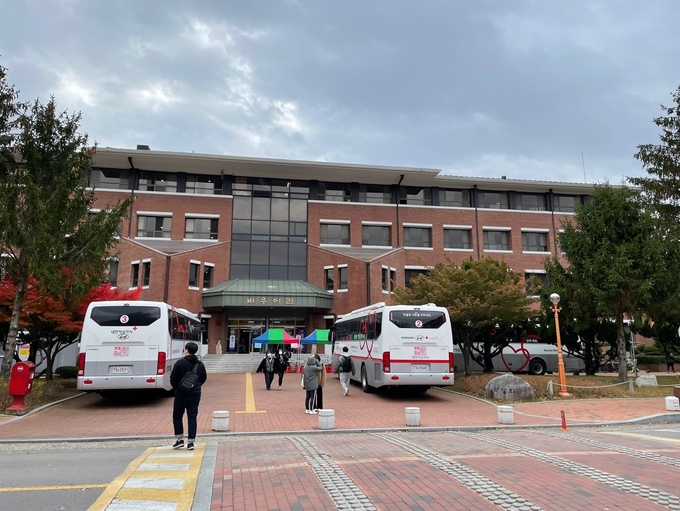 Keimyung University held the Keimyung Family Love Blood Donation Day from 10 a.m. to 5 p.m. from November 9 to 12. The venue was held at the Bauer Hall of the Seongseo Campus, the Myunggyo Housing Complex, and the Democratic Plaza of the Daemyung Campus. Currently, due to the prolonged COVID-19 pandemic, there is a shortage of blood supply to meet demand. Therefore, along with the phrase asking to save lives and practice love through blood donation, students and also professors and employees participated. Blood donation applications could be made through Google Forms or by scanning QR codes.
Blood donors are recognized for four hours of social welfare volunteer work per blood donation. Various health check-ups such as blood type, blood pressure, pulse, anemia level, and ALT liver function test are also available. In addition, blood donors were able to choose movie tickets, cultural gift certificates, travel sets, hamburger set vouchers, or coffee vouchers as a thank you for their donations.
As a preparation before blood donation, it was essential to bring an ID card and wear a mask. Interested donors are reminded it is possible to donate even if you are taking hyperlipidemia, rhinitis, blood pressure medicine, or diabetes medicine. In addition, participants were reminded to get enough sleep. However, people who have been abroad within the last month cannot donate blood.