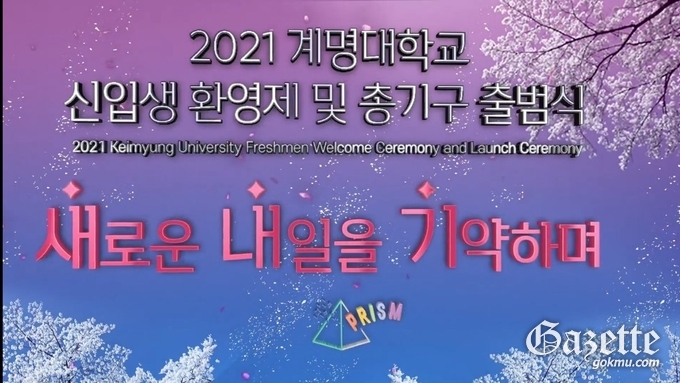 Keimyung University's welcoming ceremony for freshmen, SINHWANJE, was held on April 30th, It held by the student council prism This ceremony recruited only 99 students on a first-come, first-served basis due to the current quarantine, allowing them to watch face-to-face, and allowed a further 50 students to participate in the performance through a Zoom link.
Also, real-time streaming was conducted through the student council prism YouTube channel.
The school introduction video was played, including the introduction of Keimyung University's founding ideology, department introduction, and scholarship system, and a video was played to encourage active participation in blood donation. After the school promotion video was played, special performances were held by Keimyung University clubs and departments.
There was also a quiz session with field and zoom audiences. This event wrapped up with a special performance by celebrities from Kassy, Bewhy and OVAN.