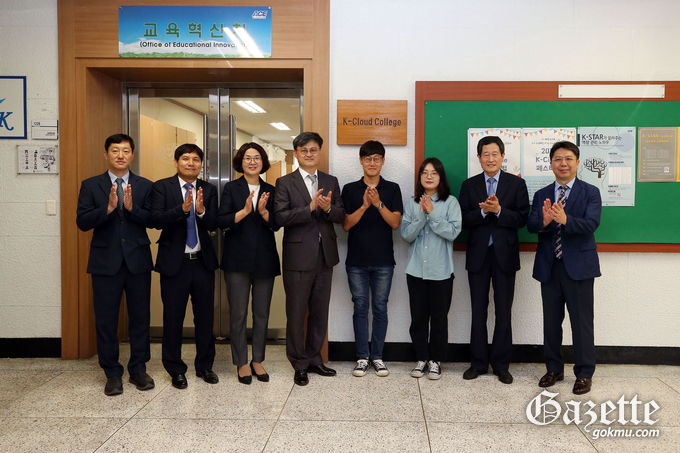 The Fourth Industrial Revolution had begun and convergence education is becoming very important. On August 27th, the newly organized K-Cloud College at KMU is ready for this change of era. This college offers three programs that will be operated to strengthen education focused on student service and systematize Fourth Industrial Revolution convergence education.
K-cloud will offer a convergence education certification to complete the systematic convergence education process. It has created subject modules, non-subject activities, and application instructions.
Also, through CK-1 and Core Business, there are 9 main business departments. cultural content, economic and trade, big data, AI field and future car field to affiliate with local industry.
Finally, the college will operate a triangle-literacy education program to train students in foreign languages and machine coding.
To get a job in Fourth Industrial Revolution, students will need to focus on not only traditional education but also foreign language and computing. Through this program, students can prepare for the coming social change and improve their employment prospects.