By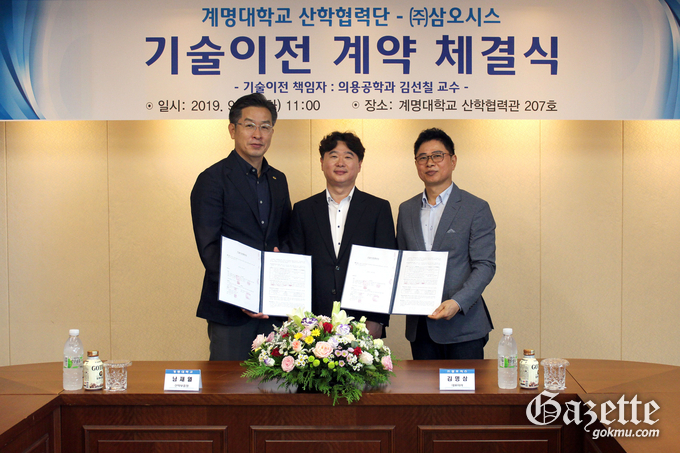 On September 10th, KMU Industry-Academic Cooperation Foundation signed a contract with SAMOSYS.
The brachial veins injection practice equipment was patented in 2019 and allows for repeated practice which is an improvement from previous methods. This can prevent negligent accidents due to negligence and enhance the effect of studying. Department of biomedical engineering professor Kim Sun-Chill created this technology, and together with other experts they plan to move forward to receive business verification.
This transfer makes a new economy effect by securing the intellectual property rights. It can increase industrial cooperation with SAMOSYS.