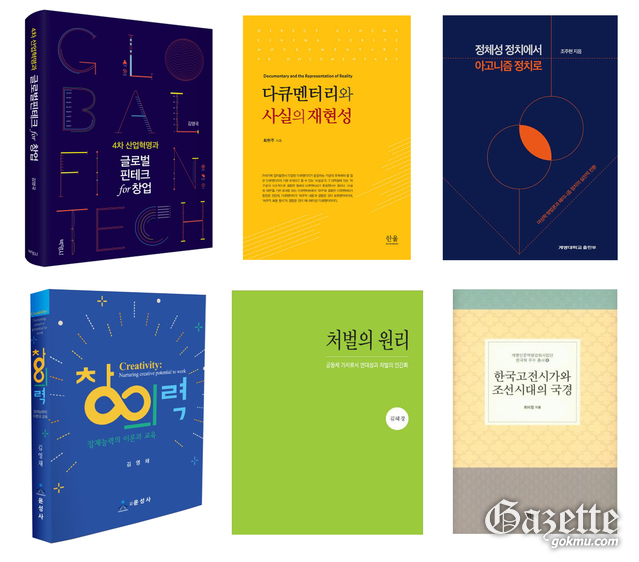 On July 9th, the Korean Ministry of Education and the National Academy of Science, Republic of Korea announced that 286 books.
Among the books chosen were six books written by KMU professors, Young-kook Kim, Hyun-joo Choi, Joo-hyun Cho, Mi-jung Choi, Young- chae Kim, Hye-kyung Kim
Fourth Industrial Revolution and Global Fintech of Startup, Documentary and Reproducibility of Facts, Creativity, Principle of Punishment, Korean Traditional Poetry and the Border of the Joseon Dynasty and From Identity Politics to Agonism Politics.
These outstanding academic books were selected to invigorate basic study field.research and writing. The assigned books will be supplied to the library.