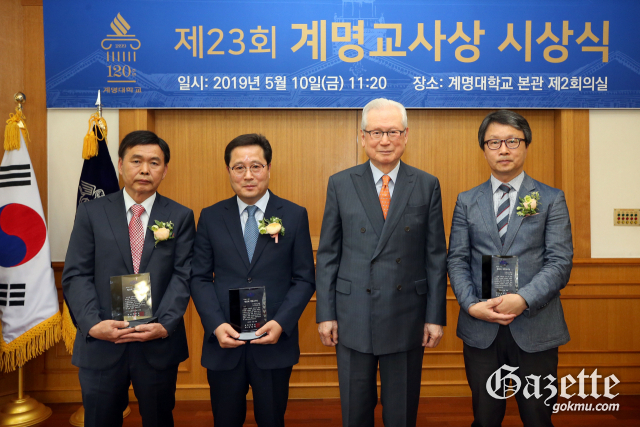 In honor of Teachers' Day, the 23rd Keimyung Teacher's Award Ceremony was held in the Second Conference Room of the Main Administration Building on March 10, 2019.
Awards were given to Lee Sang-chul in the field of education and research, Bae Tae-sik in the field of student and career guidance, and Gong Su-gwon in the field of religious and social services.
"It is one of the most important jobs for teachers to cultivate human resources that are essential to the entire human race," said Shin Il-hee, president of Keimyung University.