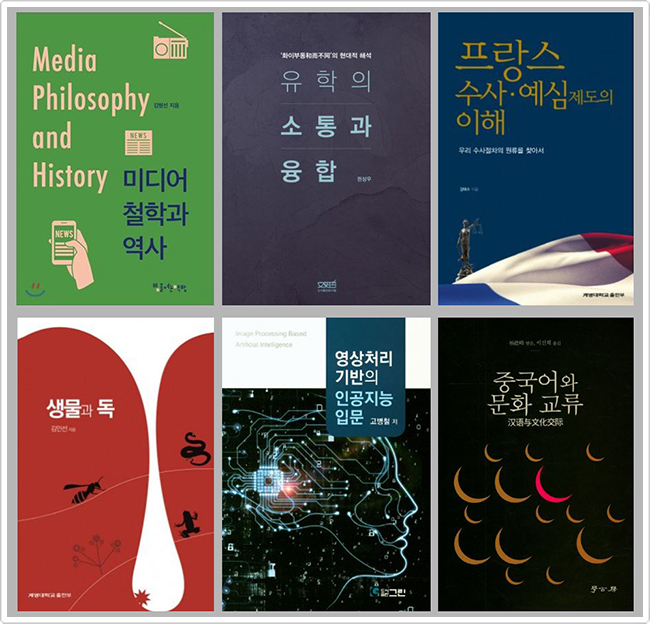 Six books from professors of Keimyung university have been selected for the Scholarly part of Sejong Books. Publication Industry Promotion Agency of Korea announced 4,793 books that recently published in 10 categories were selected after screening process.
Media Philosophy and History by Kim Byung-seon is organized from the perspective of media philosophy in various social phenomena surrounding the media that we are familiar with today. Next, Communication and Convergence of Confucianism of Kwon Sang-woo highlights that the identity of Confucianism should be understood in the cultural context of communication. Except for these books, there are various books in philosophy, science and technology. The Understanding of French Rhetoric and System of Preliminaries, Biology and Posion are examples. Books selected for the scholarly section of Sejong Books in 2018 will be
purchased within 10 milion won per book and distributed to 700 public libraries and others.