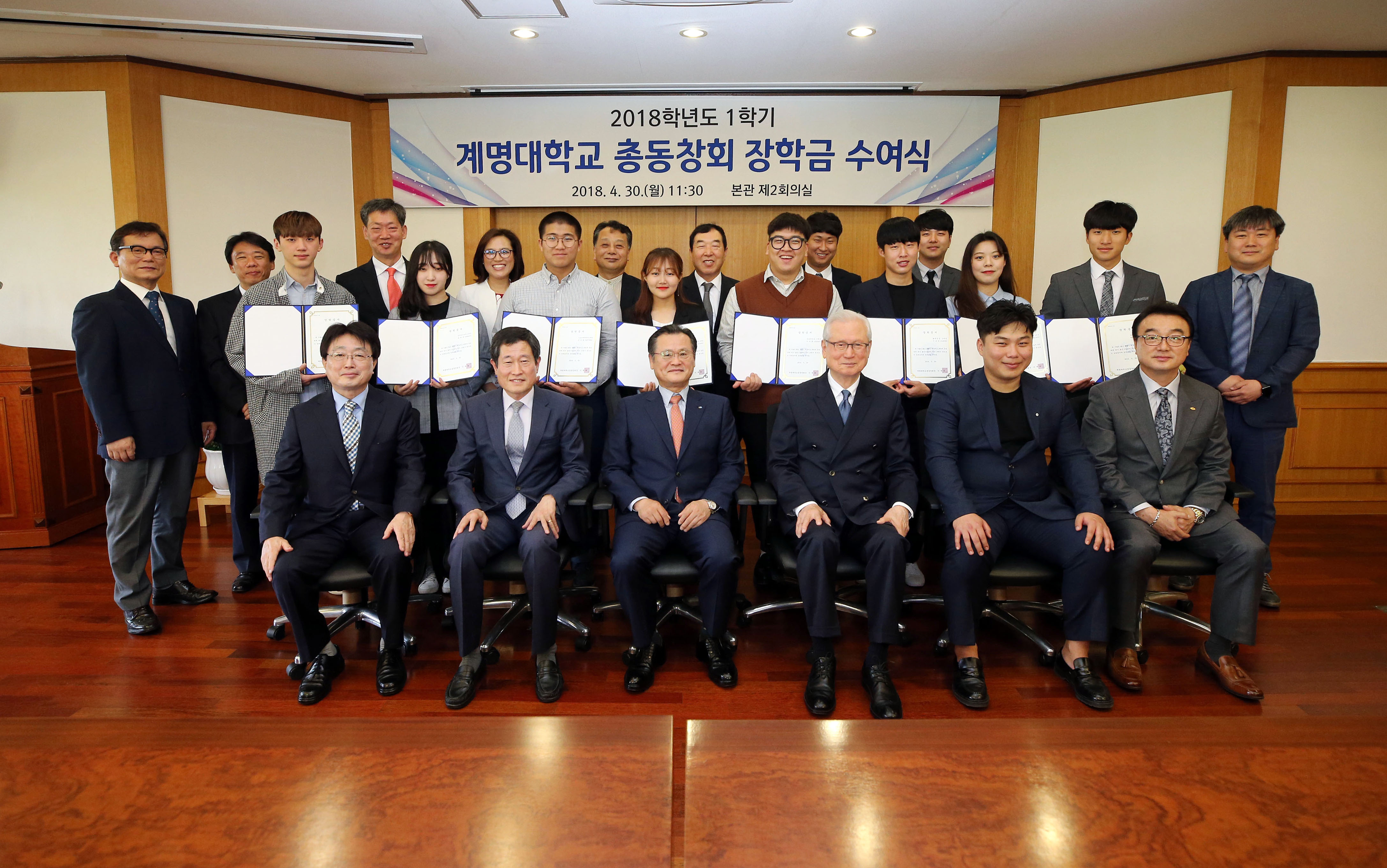 On April 30, the External Affairs Team held an Alumni Association scholarship delivery ceremony. The scholarship delivery ceremony was held in the second conference room of the Seongseo Campus main building at Keimyung University.
The Alumni Association now has a 60 year tradition. And to mark the 60th anniversary of its foundation this year, the school's Alumni Association is hosting the student association's support business scholarship awards.
The event was hold with a number of officials related with Keimyung University including Lee Jae-ha, the president of the Alumni Association, and Synn Il-hi who is the president of the university. Together they gave one million won to each of the 10 scholarship students, so they gave 10 million won in total to the students.
Lee Jae-ha said "Even though it is not a vast sum, I hope it could help students' study," and he added, " We hope that students of Keimyung University will grow into talented people that will enhance our university after graduation.
By Um Ji-min
KMG Cup Reporter
jimin7295@naver.com