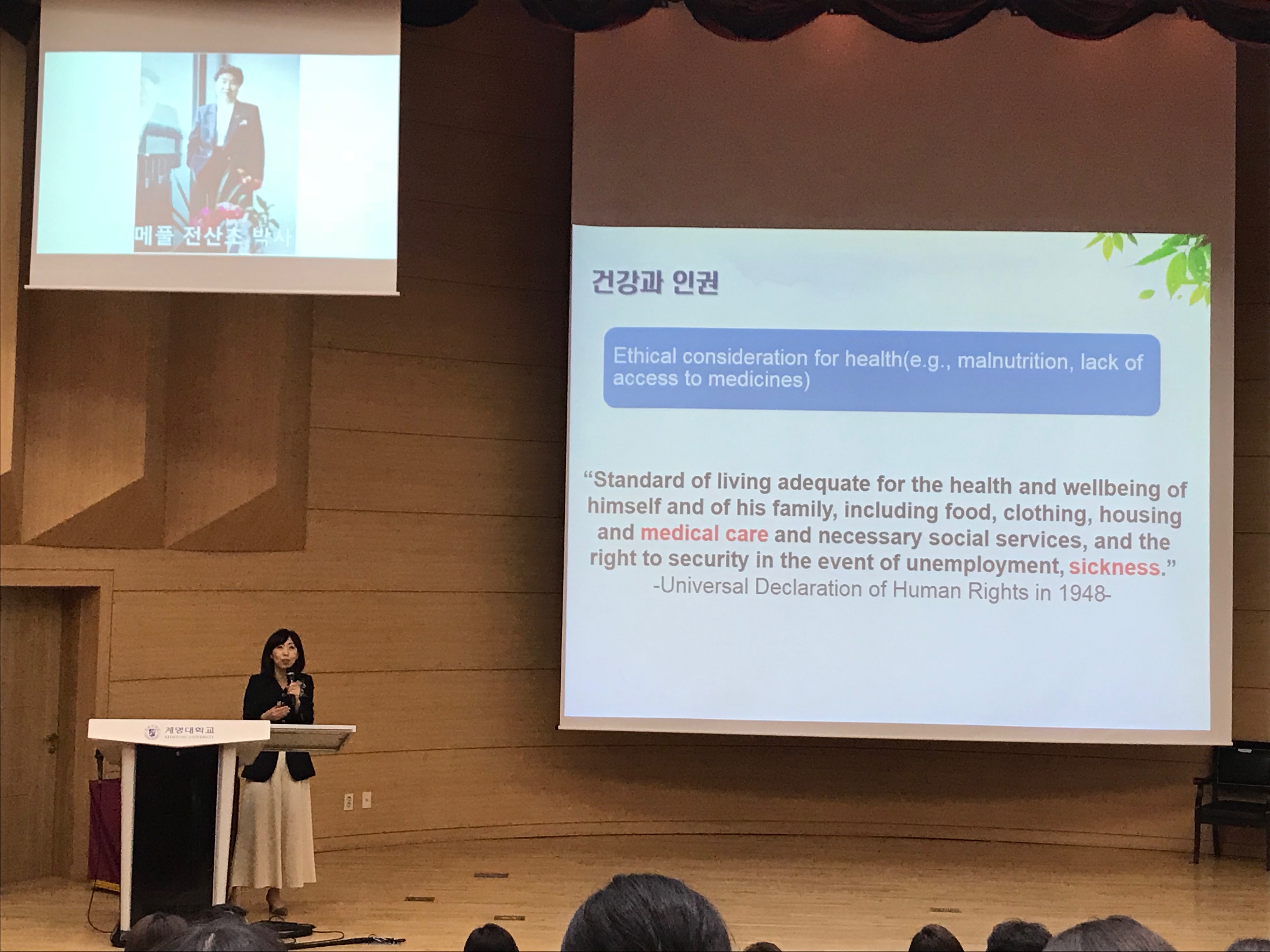 On May 17. The "12th Jeon San-Cho Student Symposium" was held at Johnson hall in the college of Nursing.
Dr. Jeon San-cho paved the way for the Korean nursing system and developed the education of nursing. She emphasized the spirit of nursing and is said to be the mother of the Korean nursing system today.
This event to honor the spirit of the temple was hold with a number of officials. The event was held with awards for excellent thesis.
There was also a special lecture by Lee Hyun-kyung, a professor of nursing at Yonsei University, under the theme of expanding nursing leadership in the global era.
By Um Ji-min
KMG Cup Reporter
jimin7295@naver.com