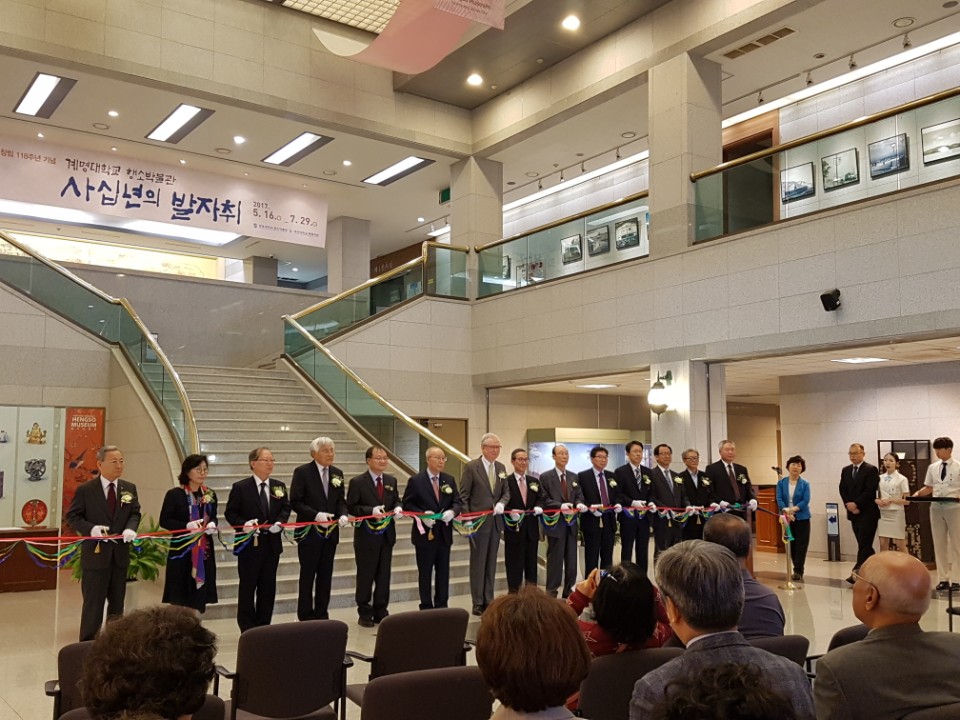 On May 16, 3p.m., the Hengso Museum had an opening ceremony for the special exhibition, 'Hengso Museum's trace of 40 years'. It is a special exhibition to celebrate the 118th anniversary of KMU. KMU president, Synn Il-hi, and many guests attended this ceremony. President Synn stated, "We hope The Hengso Museum will expand its status beyond the stature of a school museum and improve its development to Daegu and the rest of the world."
In the exhibition in Dong-gok Hall, there are relics from the New Stone Age, Three Kingdoms Period, Koryo Dynasty, and Joseon Dynasty. Visitors can see quite a number of relics, such as mounted dishes from of Daegaya during the Three Kingdoms Period.
Hengso Museum's special exhibition will be on display from May 16 (Tuesday) to July 29 (Saturday). I recommend that KMU students go to the Hengso Museum to see this special exhibition.