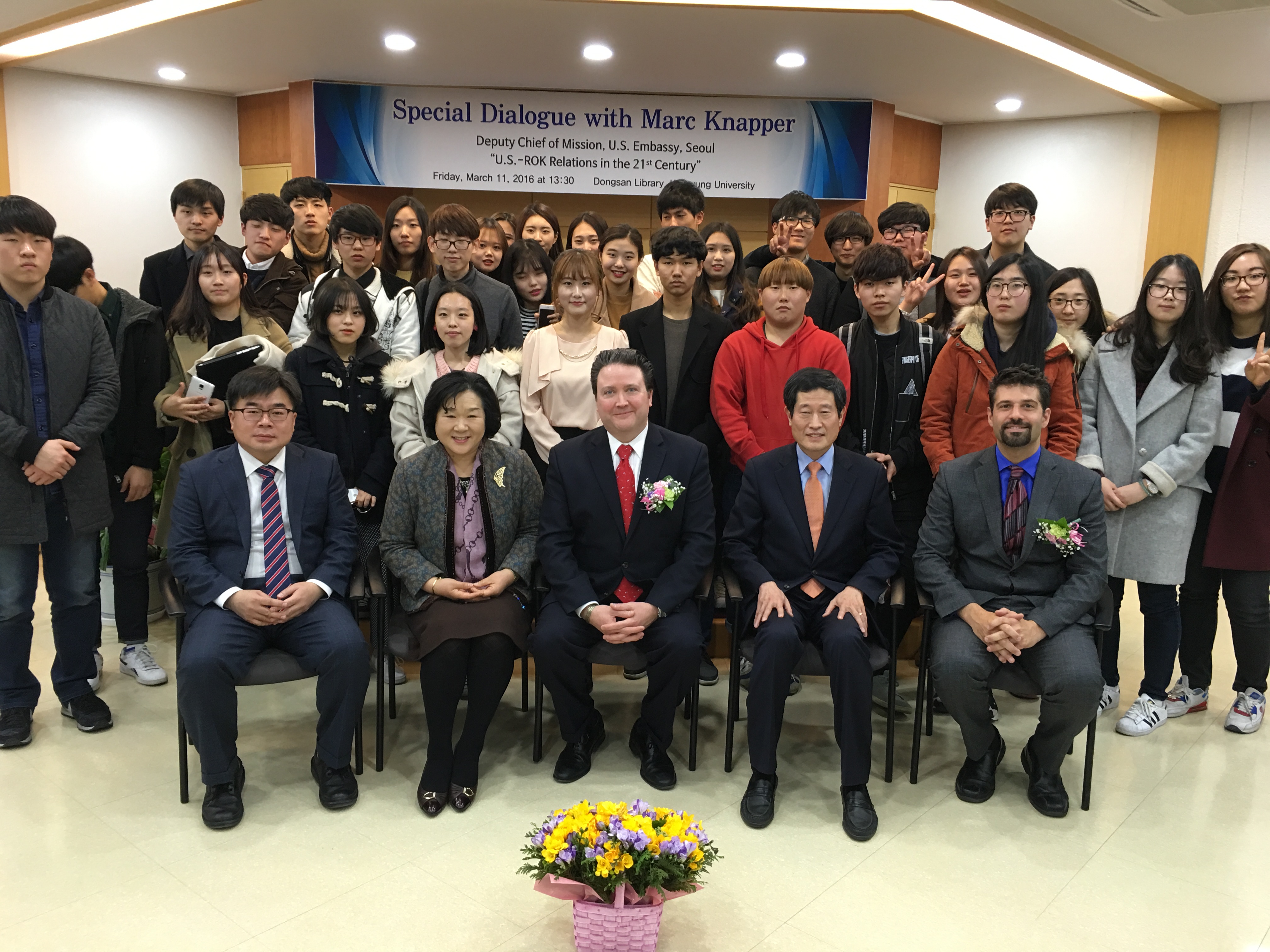 On March 11, a special lecture by the American Ambassador to Korea, Marc Knapper, was held in Dongsan Library. The topic was "U.S.-Korea Relations in the 21st Century."
KMU joined the Window on America (WOA) Program organized by the United States Embassy in 2008. Today, KMU provides about 3000 publications of U.S. government agencies to enrolled students for free. WOA is a program that donates published materials by U.S. government agencies to educational institutions of Korea.
Marc Knapper said that even though the two countries were far away, the U.S. is a neighboring country to Korea, and neighbors help each other. In addition, he said that the two countries continue to maintain good relations and will work together to develop their economies and keep the peace.
KMU was selected as the best WOA among all WOA institutions in the whole country for four years.