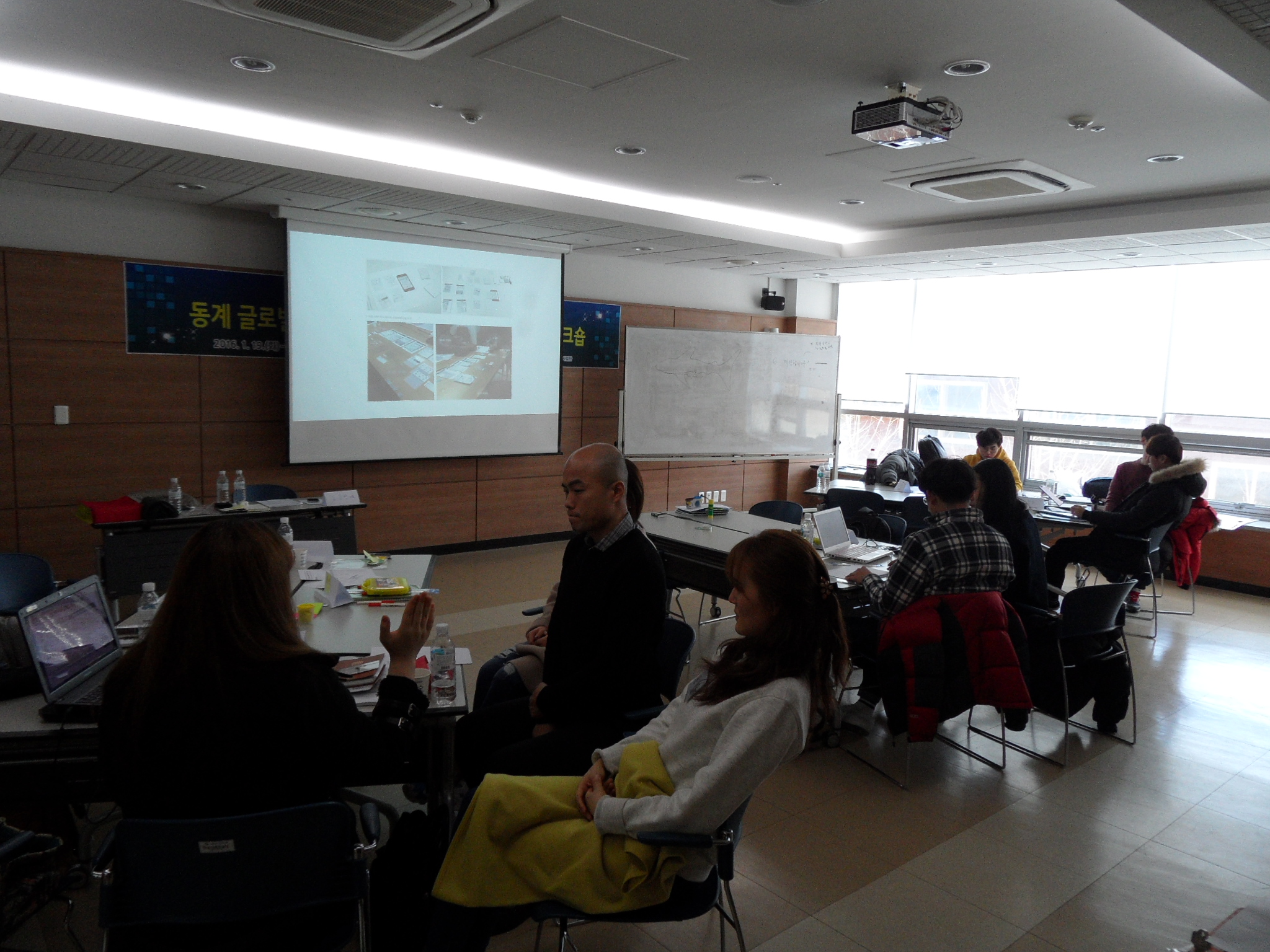 The Global Innovation Challenge workshop by KMU's Industry Academic Cooperation Foundation was held at Myunggyo Dormitory on January 29. There were a total of 13 students picked for the Global Innovation Challenge with the students divided into six teams for the workshop. The workshop topic was producing an idea for a prototype and attending a foundation lecture.
On the first day, they created a new idea in order to develop its design and prototype production. Then they made a business plan. On the second day, they developed branding that reflected customer opinions gained through market research. In addition, they received coaching about business projects from experts. During the last couple of days, students learned how to prepare intellectual property documents.
After the workshop finished, the students attended a seminar in Seoul. After completing the course, they are planning to go to China to do market research.