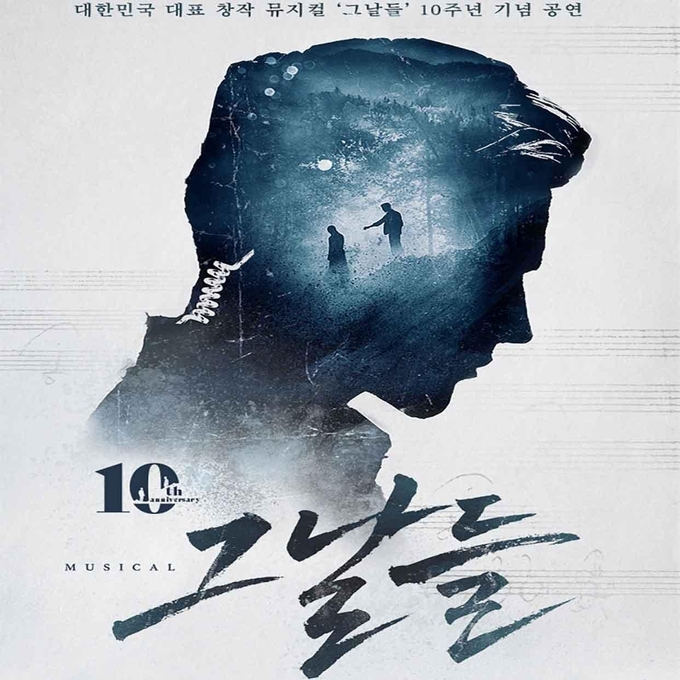 Venue: Keimyung Art Center
Performance period: 2023-10-13 to 2023-10-15
Performance time: (Fri) 7:30 p.m. / (Sat) 2:00 p.m., 7:00 p.m. / (Sun) 2:00 p.m.
Booking address: Interpark
Admission fee: KRW 160,000 for VIP seats / KRW 130,000 for R seats / KRW 100,000 for S seats / KRW 70,000 for A seats
The 10th anniversary performance of The Days, Korea's leading creative musical, opened across the country. Since its premiere in 2013, it has surpassed 550,000 viewers, setting a phenomenal record by winning an historic 11 musical awards. It is made up of a number consisting of songs sung by Kim Kwang-seok, a singer who has retained the love of his fans even after many years. The cinematic story that takes place over 20 years unfolds in the background of the Blue House's security office.
This musical is set in 1992 at the Blue House's security office. It begins by meeting Jeong-Hak, who became a bodyguard at the Blue House, and his other freewheeling colleague Mu-young. Jeong Hak and Mu-yeong were considered the best talents among the new bodyguards, and they develop a friendship as both rivals and friends. The first task given to them ahead of diplomatic relations between Korea and China was to protect a woman of unknown identity. However, that woman disappeared along with Mu-young. Later in 2012, Jeong-Hak discovers clues about what happened that day. This also coincides with the Blue House celebrating the 20th anniversary of diplomatic relations between Korea and China. Meanwhile, urgent news is delivered to Jeong-Hak, who has become the head of security. It is the disappearance of the president's daughter, Hana, and her bodyguard Dae-seok. Just like what happened on that same day 20 years ago. The story unfolds as Jeong-Hak, who follows the evidence from Muyeong's disappearance and the woman of unknown identity, as he discovers clues one by one.
For the 10th anniversary performance, the musical returned with the best cast ever, including Yoo Joon-sang, Lee Geon-myeong, Oh Man-seok, Um Ki-jun, Oh Jong-hyuk and Ko Chang-seok. In addition to the actors who have been together since the premiere, new cast members also appeared to revitalize the musical. The cast included Korea's top actors who gathered only for the 10th anniversary performance in The Days. The musical was performed at Keimyung Art Center from Oct. 13 to Oct. 15, 2023.