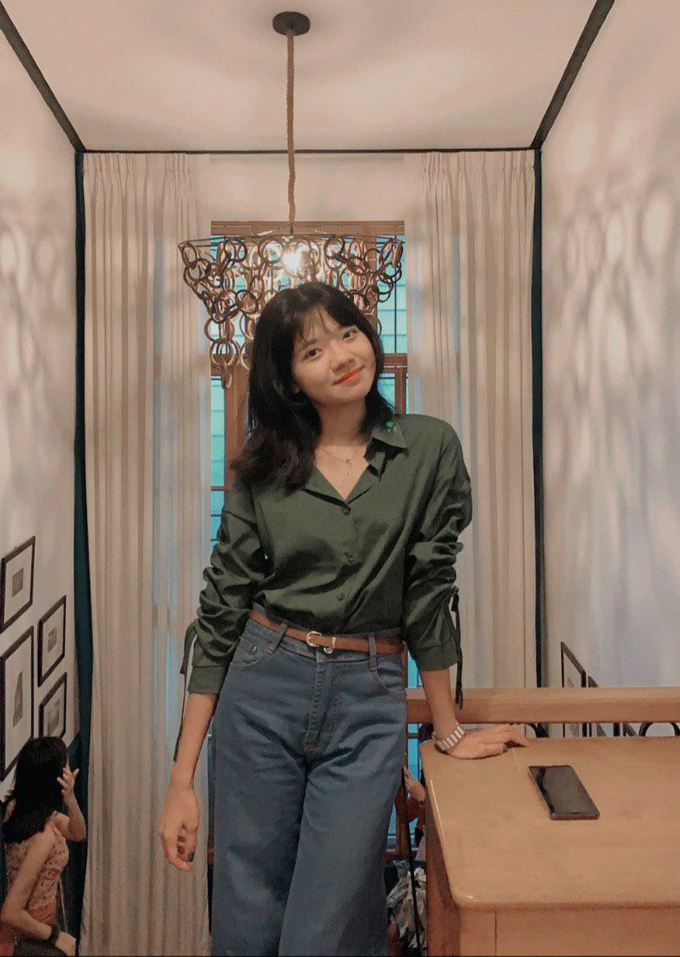 1. Can you introduce yourself? 
 My name is May Thazin Thu, and I've been living in Yangon, Myanmar, since my birth. Back in my country, I studied Architecture and here in Korea, first I studied Korean Language at the Keimyung Language Institute for 4 months. And then, Currently, I am studying in the department of International Business in KAC.
2. Why/how did you decide to come to Korea? 
In my country, there's a political upheaval and it's still happening, so most of the students transfer to foreign universities to continue their education day by day. That's why I also decided to transfer here. In addition, South Korea is the most familiar country to me compared to the other Asian countries, and especially Keimyung University because I had been here once in 2019 as an exchange student. So, it feels more comfortable living in Korea!
3. How is your current life in Korea and at Keimyung University?
It is nice and I get to learn how to be independent without my family. Moreover, I made new friends who came from different countries and learned different cultural stuff.  So, I think I am enjoying my social life and learning the true meaning of the quality of social interactions in foreign countries. I love seeing different cultures and meeting new people!
4. What is your most memorable experience at the university in Korea and why? 
When it comes to the most memorable thing that happened at this university, I'd say it might be in July 2019. At that time, I was a participant in the GKS cultural exchange program for science and engineering students. In that program, we had to do different kinds of activities and among them, my favorite one was the earthquake test. Each group needed to build a model and put it on a shaking table to see which one had the most durable foundation and structure. So, from that practical experience, I got to learn the strength of teamwork and how the truss plays the main role in a structure. It was one of the greatest experiences that I'll never forget in my life.
5. Do you have any interesting stories you want to share?
So, I think my favorite thing about Korean universities is the university festivals. They have a variety of different festivals for each season. So, I think school festivals are amazing! Also, if you were a hardcore fan of K-pop, I'd definitely say that it would be your big chance to see your beloved idols. This summer, Keimyung students were able to enjoy K-pop music through the Viviz group, Jessi, Crush, and other amazing artists.
6. What are your plans after graduation? Any life lessons you have learned after attending Keimyung?
 Actually, I am the kind of person who doesn't want to talk about the future because I think anything can change and happen in the future. But if I have to say, I think I'd move to one of the western countries for my further study or I'd find a job and get the experience first before studying in a master's program. After attending Keimyung, I got to know how to balance out my life such as my student life, social activities, part-time work, etc.
7. How do you feel about the new semester starting in the fall?
I am very excited about the new semester at Keimyung University. I am still hoping that I can peacefully finish this semester, just like my spring semester. My ultimate goal for this new semester is to not skip any classes because sometimes it is hard to attend every class. My tip for any new students is to avoid classes in the morning so you can get more sleep because it is important to balance your lifestyle!
8. Any advice or tips you want to share with the incoming international students at Keimyung University?
My advice that I want to share with any incoming international students is to not be afraid about your student life here at Keimyung University. Do not be afraid to start your studies in a new environment, but just enjoy your time here. I would like to emphasize that being a university student is the most colorful part of your life. So, be yourself and take the opportunities you have as a college student. While being a Keimyung student, I hope you enjoy various types of experiences and embrace your youthfulness at the university.