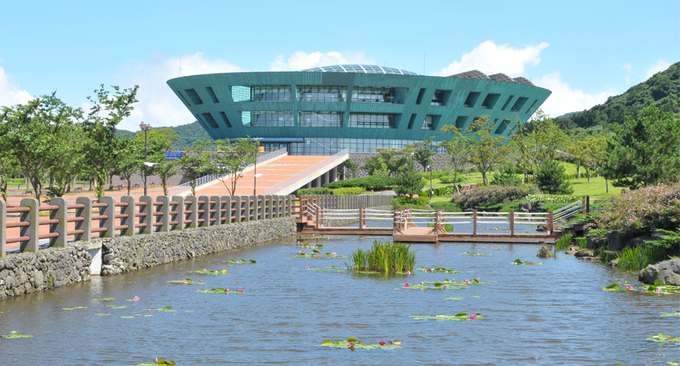 Jeju 4.3 Peace Memorial Hall
Jeju 4.3 Peace Memorial Hall is located in Bonggae-dong, Jeju-si, and is known as a space to commemorate the victims of the 4.3 incident. The 4.3 incident in Jeju refers to the armed conflict in Jeju Island from April 3, 1948 to September 21, 1954, in which Jeju residents were killed during the crackdown. In order not to forget the pain of the past, Jeju 4.3 Peace Memorial Hall and Park were established.
There are a total of six special exhibition halls in the Peace Memorial Hall in the Jeju 4.3 Peace Park. In Hall 1, there is a history view under the theme of natural caves used by residents as shelters, and in Hall 2, under the theme of liberation and frustration, the situation of civilians who died at the March 1 Independence Day celebration after liberation is shown. In the Hall 3, you can see the armed uprising on April 3, 1948, under the theme of armed uprising and refusal to divide. Hall 4 deals with the massacre of Jeju residents, and Hall 5 and 6 are designed to show other people's impressions after watching the process and exhibition of overcoming wounds through a truth-finding campaign.
Jeju 4.3 Peace Memorial Hall is free of charge and is open from 9 a.m. to 6 pm every day. It can enter up to an hour before the deadline. The first and third Mondays of each month are designated as closed days, and visitors can make inquiries by phone(+82 064-723-4344). Keep quiet inside the memorial hall and pets are not allowed to enter. Liquor and food are also not allowed. In addition, all spaces in the memorial hall are designated as non-smoking areas. More details can be found on the 4.3 Peace Foundation website.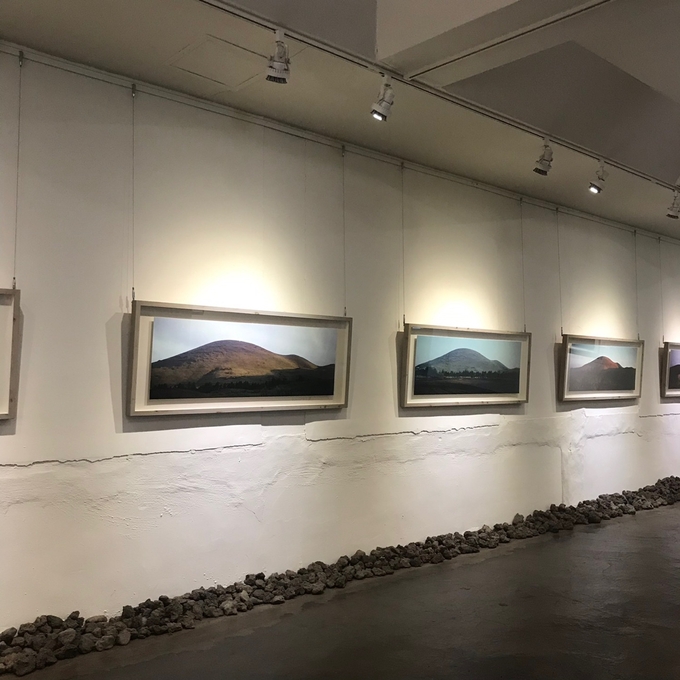 Kim Yong-gap Gallery Dumoak
Kim Yong-gap Gallery Dumoak is an art museum located in Seongsan-eup, Seogwipo-si, Jeju. In this museum, you can see pictures of the scenery of Jeju Island taken while the artist Kim Yong-gap was still alive, and these pictures show the authenticity and true beauty of Jeju Island. The exhibition site was built by remodeling closed schools and opened in 2002. The museum's name, Dumoak, is the old name for Mt. Halla, and you can see Jeju island over a total of 20 years. You can enjoy a Jeju Island from the past which is no longer available due to the many changes to the island, Unique Jeju scenery, which is hard to see, can be seen inside exhibition hall "Dumoak Hall" and "Hanaloreum Hall."
In the museum's relics exhibition room, books and cameras that are usually used are on display, and visitors can see the young days when the days when he was fighting Lou Gehrig's disease. In gallery, Kim Yong-gap, who spent his whole life thinking only about photographs, is a glimpse of his sorrow and life.
From March to August, visitors can visit Kim Yong-gap Gallery Dumoak from 9:30 am to 6:30 pm, and from 9:30 am to 6pm from September to October. From November to February, visitors can visit from 9:30 a.m. to 5 pm and enter 30 minutes beforehand. It is closed every Wednesday, January 1, and on Lunar New Year's Day and Chuseok. The admission fee is 5,000 won for adults and 3,000 won for teenagers, children and disabled people. In addition, it is prohibited from bringing food and drink and pets into the exhibition room. In addition, it is necessary to be quiet in the room so that it does not interfere with the viewing, and for children, proper viewing manners guidance from parents is required.
Through the 4.3 Peace Memorial Hall in Jeju, you can see the pain of Jeju Island in the past, which is known only as a beautiful tourist destination. We should not forget the pain of the past, and we should know not only the sightseeing of Jeju but also the historical facts. You can also see Jeju's changes from the past to the present through Kim Yong-gap Gallery's Dumoak. Through Jeju 4.3 Peace Memorial Hall and Kim Yong-gap Gallery Dumoak, you will be able to see the pain and beauty of Jeju Island at once.