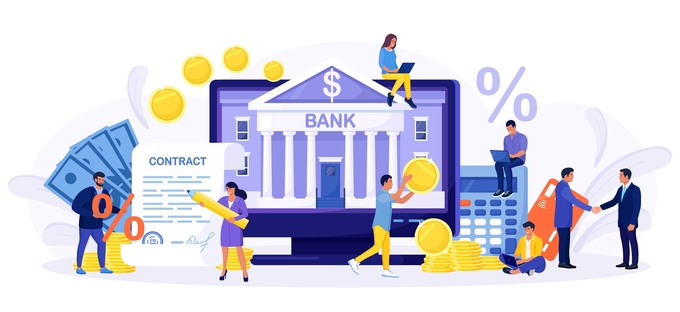 Central commercial banks, including South Korea's top five banks (KB, Shinhan, Hana, Woori, NH), and state-run banks, including the Industrial and Industrial Bank of Korea, began operating at 9 a.m. on January 30.
After external legal advice, the banks decided that it was possible to normalize business hours without labor-management agreement after the obligation to wear indoor masks was lifted, and from that day, it returned its business hours from 9 a.m. to 4 p.m.
It has been about a year and a half since July 12, 2021, when the fourth level of social distancing in the Seoul metropolitan area was upgraded, and business hours in the banking sector were reduced by an hour.
The organizations' positions on this are as follows:
Consumer Council: The continued reduction of banking hours could infringe on consumer rights.
BANK: Banks must provide services for our customers and restore business hours. Hours must go back to normal. According to legal advice, regardless of the union's opinion, it is possible to return to its original state.
Union: We don't have customers in the morning anyway,Let's return the closing time to 4 p.m. and keep the morning business hours at 9:30 a.m. which is the post-COVID-19 guideline.
What do you think about normalizing banking hours?
Bank hours need to be changed
The reduction of banking hours will naturally cause inconvenience to consumers and require normalization. However, it is necessary to improve the current banking hours themselves. During banking hours, customers who use banks also have to work, so they have to take time off to go to the bank or take a short break during lunch time. Also, it is very difficult to go to a bank directly because banks are not open on weekends. Recently, some banks have operated briefly on weekends or operate until late afternoon on weekdays, but most banks are still only available between 9 am and 4 pm on weekdays. Although some banking business no longer requires visiting banks because of smart banking and mobile phone apps, major tasks still require visiting banks. Additionally, it is very difficult for office workers or students with classes to visit banks. I hope this opportunity will be a time to discuss efficient banking hours with the issue of banking time.
youjin3002@naver.com
The Bank Should Adjust its Time for Work Efficiency
It is expected that it would be better to delay opening hours in the morning when there are no people to increase work efficiency, but then increase working hours in the afternoon. The labor union said it would cut business hours until the mandatory wearing of masks indoors was lifted. Now, it is possible to adjust the time because the mask policy has been changed to Recommendation instead of Mandatory wearing marks indoors. In addition, due to the shortened bank hours, office workers leave work early or visit banks on annual leave, causing many people to experience inconvenience in using banks. In order to solve this problem, I think that effective services must be provided to consumers. Therefore, it is necessary to adjust the operating hours of banks, which will be applied effectively to consumers.
hjyoun3856@naver.com
Normalization of bank service hours

The business hours of banks in Korea should be normalized. Although COVID-19 has not been eradicated yet, South Korea has continuously shown many post-pandemic recoveries since 2020. In the beginning of the pandemic, shortening business hours was reasonable to prevent the spread of the virus and other possible diseases. However, as of 2023, almost every citizen has normalized wearing masks in their daily lives because they are eager to return to the days where masks were not required or necessary. Thus, continuing to shorten business hours of banks is unnecessary as many customers have complained about this issue. More specifically, the shortened hours have negatively impacted workers because many get off from work around or after 6 p.m., which is when all banks are already closed. Overall, the restriction of service hours has caused extreme difficulties for many consumers, thus the normalization of bank hours should be a must to respect consumers' rights.
sjkwon120@gmail.com
Banking Hours Should be Normalised
Hours should be normalized. Banks originally decided to shorten the business hours under the condition of COVID-19 pandemic. Now that the danger from the pandemic is not as fatal as it was then, normalizing banks' business hours can be a part of return to normal daily life. Banking cannot be done on behalf of the account holder; thus, the account holder must visit banks. Although online banking services have rapidly developed, there are some banking services that still require the account holders to come to the bank in person. Given this, many workers would have to endure the inconvenience of taking time off from work for doing essential banking services if the business hours remain shortened. Especially, those who are not guaranteed paid leave would lose some of their income just to go to the bank. Therefore, in order to prevent any inconvenience to customers, it is better to normalize banking.
vaney1998@gmail.com