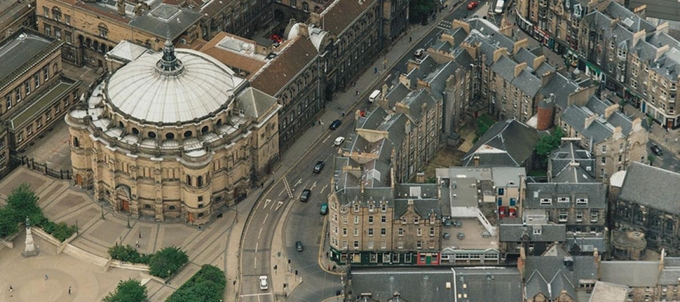 The University of Edinburgh is a public university in Edinburgh, Scotland. It was officially launched in 1583, making it the sixth oldest university in the English-speaking world. It is one of the ancient Scottish universities and has been running from the Middle Ages to the present. There are five campuses in Edinburgh and there are many historically and architecturally meaningful buildings in the old downtown area. During the Scottish Enlightenment, Edinburgh became the city's top intellectual center, and contributed to the city's nickname, Athens of the North.

The University of Edinburgh reorganized it's the existing nine universities into three in 2002. The three universities are the College of Humanities and Social Sciences (HSS), the College of Science and Engineering (SCE), and the College of Medicine and Veterinary Medicine (MVM). Within each university, there is a department that inherits the existing department. Each department has considerable autonomy in relation to finance and internal organization.

The University of Edinburgh is engaged in various activities in more than 250 affiliated student councils. Edinburgh is an important cultural center in the UK with amateur and experimental plays and comedies. The Edinburgh Fringe Festival is being held in the city of Edinburgh, and amateur theater organizations at the university are enjoying this advantage.

To go to University of Edinburgh, applicants have to meet the criteria for exchange students at University of Edinburgh set by Keimyung University. First, you must be a student who has been enrolled for at least two semesters. Second, students' GPA at Keimyung University should be 3.0 or higher. Finally, language grade standards must be reached. For the University of Edinburgh, it must be TOEFL IBT 79 or IELTS 6.0 or higher or TOEIC 800 or higher.

If you want to experience exchange student life in a place with many historically and architecturally meaningful buildings, I would recommend the University of Edinburgh. If you need more information about University of Edinburgh, visit https://www.ed.ac.uk/ Or, you can contact Keimyung University International Affairs Team (580-6029).
chloe7265@naver.com