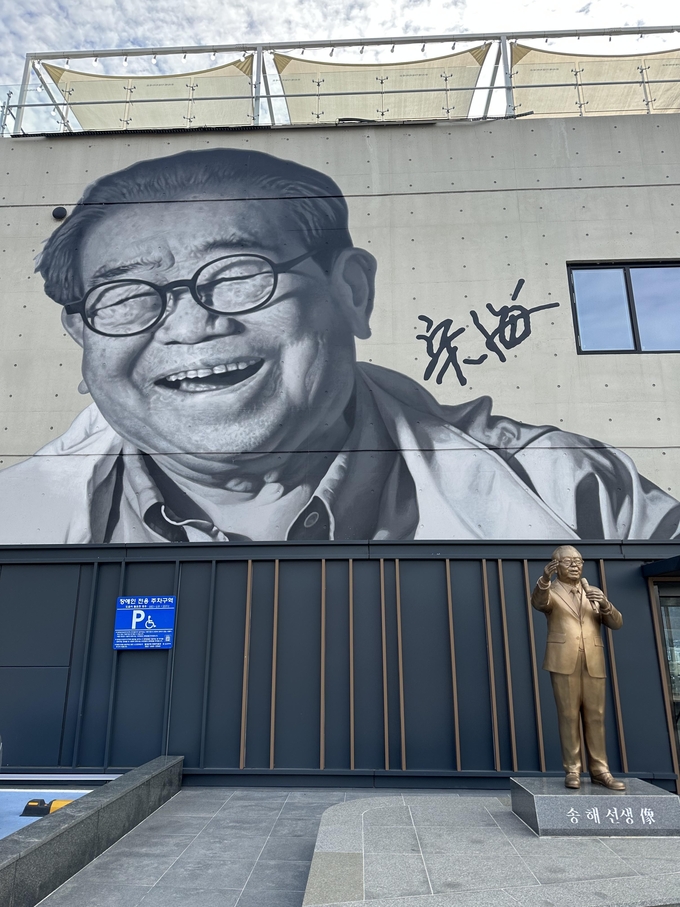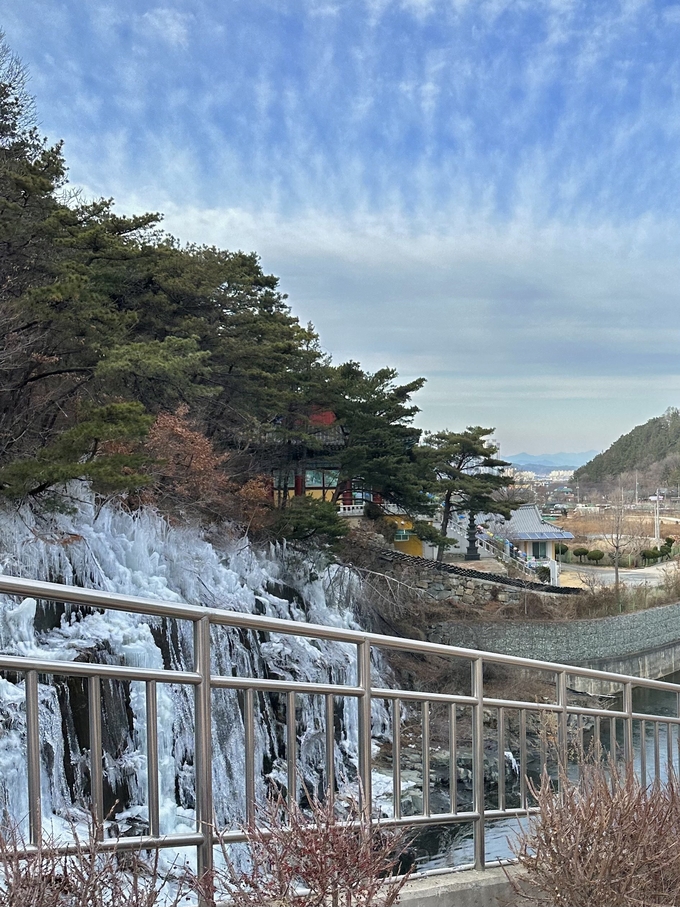 One of the top-rated tourist attractions in Daegu is Song Hae Park, which is located in Okpo-myeon, Dalseong-gun, Daegu. The park was established in 2016, and it is widely known for its beautiful windmill, walking trails, lights, flowers, and Ogyeonji Lake. Many tourists, including Daegu residents, enjoy Song Hae Park in all four seasons because the views change with the seasons. Song Hae Park was named after the famous Korean show host, Song Hae, who was seen as a father figure amongst celebrities, including singers, comedians, actors, and emcees.

Due to its huge area, Song Hae Park has a variety of spots to enjoy with families and friends. The park has windmills, waterwheels, ice walls, mini caves, and temples. To view these beautiful attractions, there is ample free on-site parking available for visitors. In fact, a great tip to share is that the No.3 and 4 parking lots have easier access to view the suspension bridges, waterfalls, and sky bridges. Typically for morning or early afternoon visitors, the park is full of greenery, landscapes and flowers, and visitors can enjoy the park while taking a walk around the trails. However, for those who prefer to visit the park in the evenings, they can watch the beautiful fountain show surrounded by night lights on the bridges.

Baeksegyo Bridge is a famous spot at Song Hye Park because it symbolizes health and longevity. Thus, many visitors like to cross the bridge more than once as they think it might help them live a healthier and better life. You can also find Baeksejung Pavilion on the bridge, which is a place for visitors to take a break and rest. Further, the park provides paths for visitors to walk through the mountains, where the paths lead to the other attractions such as the suspension bridge and an observation deck. If you are a mountain lover, it is highly recommended to take the path through the woods and enjoy nature.

For tourists that want to take a short break from their stressful life, Song Hae Park is the place you need to visit. The park brings inner peace for visitors while taking in fresh air from nature. Unlike the other parks in Daegu, Song Hae Park holds waterside trails while also representing more attractions of fountains, waterfalls, windmills, and sculptures. Last but not least, if you are a fan of the entertainer Song Hae, you can visit Song Hae Park to look around the museum that provides a souvenir of his great productions and timeline with music. For more information about Song Hae Park, you can contact customer service at 053-668-2706.

sjkwon120@gmail.com