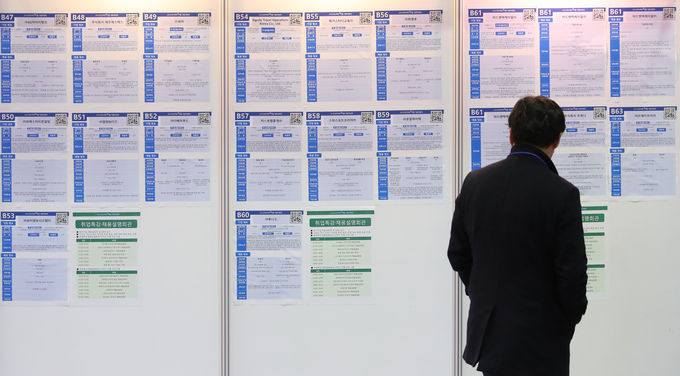 Now, can't even remember how many years ago it started, and there are still a lot of job seekers in their 20s and 30s, and it's really hard to get into work. It can't tell when the news that it's too difficult to get a job will stop. However, one of the words that often appear in economic news these days is 'staff shortage'. In other words, the news of "no place to work" and "no one to work" are pouring in together. Why is this happening? First of all, the overall unemployment rate in Korea is exceptionally low. According to the data released by the National Statistical Office, the unemployment rate last month (October) was 2.4%, down 0.4 percentage points from the same month a year ago and has recently been on a low trend. The unemployment rate last month is the lowest since 1982 when related statistics began to be compiled in October. The 2% unemployment rate can be seen as a level of full employment, except for frictional unemployment that occurs naturally in job search, such as turnover and job search. Statistically, it's not a difficult time to get a job. However, the story is different when it comes to 'employment for young people'.

-Employment Too Difficult for Young People Only-
If you look at last month's statistics carefully, you can easily see it. Last month, the number of employed people in Korea increased by 677,000 from the same month a year ago. However, 460,000 people, or 68% of the increased number of employed people, were over 60 years old, and 147,000 people were employed in their 50s. The number of employed people in their 20s and 30s increased by only 89,000 in total. That's how many jobs the elderly can work for. This trend has continued recently. In addition, out of the total 28,418,000 employed last month, 14,299,000 people worked less than 36 hours a week, up 3,459,000 (32%) from a year ago. On the other hand, the number of employed people working more than 36 hours a week decreased by 2,794,000 during the same period. Although the number of jobs has increased, part-time and part-time jobs have taken up a generous part. After all, it can be seen that there is still a shortage of quality jobs that many young people want.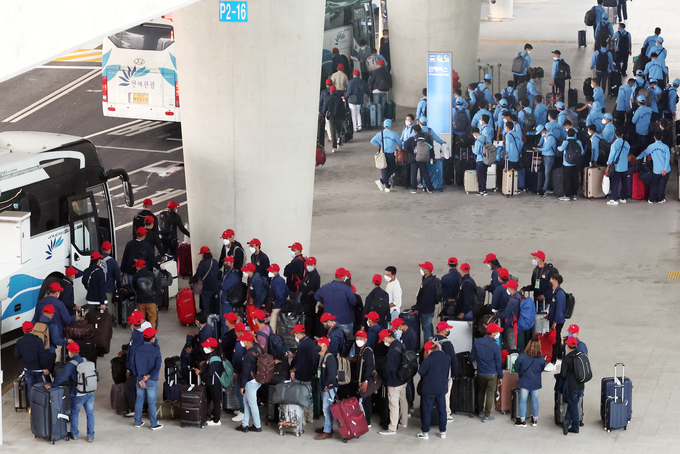 -There's no one to work with? -
However, some industrial companies, which are drawing attention these days, have complained of labor shortages, saying, "There is no one to hire." If it's a small business or a less promising field, it would be, but it's not either. Shipbuilders with world-class conglomerates, as well as future industrial companies such as semiconductors, electricity, hydrogen cars, and bio and health, are not finding people. This is why the news is pouring out that "the labor shortage of companies is serious" at a time when youth employment is so difficult. According to a recent survey released by the Korea Employers Federation, the proportion of 514 domestic companies in semiconductors, future cars, shipbuilding, and bio-health said they lacked labor (52.2%), semiconductors (45%), future cars (43%), and bio-health (29%). About half of the companies related to shipbuilding, semiconductors, and future cars are suffering from labor shortages.
-It's a hard-to- resolve mismatch-
In this survey, the companies that complained of labor shortages were all the same. It was a production worker. In all four industries, the highest percentage of respondents said they lacked production workers, while more than 95% of shipbuilding and future car-related companies complained of a shortage of production workers. Semiconductor (64.5%) and bio-health (55.2%) also said they needed production jobs. The reason for not hiring enough production workers by industry may be slightly different, but there is something in common in the big picture. Compared to the intensity of the work, the treatment is not good enough, or there is a lack of "skilled personnel" with related skills. There is a lack of jobs that many young people want to get, but there is a "miss match" phenomenon in which there are still more jobs that require a bit of challenging work or experienced workers. As the earlier survey showed, shipbuilding is the most representative area that is experiencing severe labor shortages these days. That's how much media attention is being paid. For some time, it was not so wrong to think of it as "employment difficulties = youth stories" or "staff difficulties = shipyard stories" when looking at major news. The government has also announced sweeping measures, saying, "We need to solve the problem of shipbuilding manpower." Why did the shipyard's labor shortage suddenly fill the news? This is because unlike fields such as small and medium-sized enterprises and agricultural, livestock and fisheries industries that have been suffering from labor shortages, the shipbuilding industry has suddenly experienced this phenomenon in recent years.
Due to the shipbuilding industry's recession that has continued for more than a decade, the number of employees has been reduced by tightening their belts, but the situation in the industry has improved rapidly, requiring a lot of employees.
Suddenly, the number of people who could build ships decreased due to the long-term recession, and the company's situation was just about to improve, so it was difficult for shipbuilders to find skilled workers because they could not pay a lot of wages. The fact that shipyards of large shipbuilders are found in areas such as Ulsan, Geoje, and Changwon must have been a difficulty in hiring new workers. In the end, in the shipbuilding industry, large companies, ranked first to third in the industry, even quarreled over labor force. Several shipbuilders, including Daewoo Shipbuilding & Marine Engineering Co. and Samsung Heavy Industries Co, the second and third largest companies in the industry, have moved to Hyundai Heavy Industries Group, the No. 1. A total of hundreds of people, including skilled workers as well as research and design professionals, have moved.
Four shipbuilders, including Daewoo Shipbuilding and Samsung Heavy Industries, filed a complaint with the Fair-Trade Commission in August, claiming that Hyundai Heavy Industries Group unfairly lured and took away key personnel. Naturally, Hyundai Heavy Industries claimed that it was a "normal recruitment without any problems with the procedure." The dispute has yet to be concluded, but it was an example of how the problem of labor shortage was quite serious.
The government has issued several emergency prescriptions to address the labor shortage at industrial sites, including shipbuilding. The most representative measure is to drastically increase the number of foreign workers. The number of E-9 visas issued to low-skilled simple labor workers has been set at 110,000 next year, the largest number since 2004 when the "employment permit system" was introduced to hire foreign workers. Considering that 69,000 people received E-9 visas this year, it's a pretty big change because it's increased by 41,000 in a year. Some requirements have been relaxed to make it relatively easier to issue E-7 visas to skilled workers. The government and shipbuilders have begun work to immediately bring 1,150 Vietnamese welding workers after easing requirements.
However, local labor brokers in Vietnam were found to have omitted approval from the Vietnamese Ministry of Labor or deceived some welders' educational backgrounds and careers, forcing them to postpone their entry indefinitely. We've been trying to get them into the country sequentially since last September, but they say it's going to be difficult by the end of this year. On the 17th, 10 shipbuilding welders from Thailand entered the country for the first time after improving visa issuance requirements. He is planning to work for a partner company of Hyundai Heavy Industries in Ulsan.
-The labor shortage and the employment shortage, can we solve it? -
In the end, the government chose to increase the number of foreign workers as a way to alleviate the labor shortage in industrial sites. Of course, labor shortages in areas such as shipbuilding, semiconductors, and future cars are widely expected to continue for the next few years, so I think we should make steady efforts. In order to solve the mismatch in the job market, we need to solve the youth job shortage problem separately. The youth employment crisis is not a problem that can be dealt with by certain means such as "bringing people to work from abroad," so much more complex efforts will be needed. In addition to various support for young people to find jobs, fundamental issues such as narrowing the gap between large and small businesses, balanced regional development, and overall economic growth should be considered. When will we be in an era where there is no "job shortage" or "staff shortage" news? Can we find a way to get more people to work in the right place?
youjin3002@naver.com