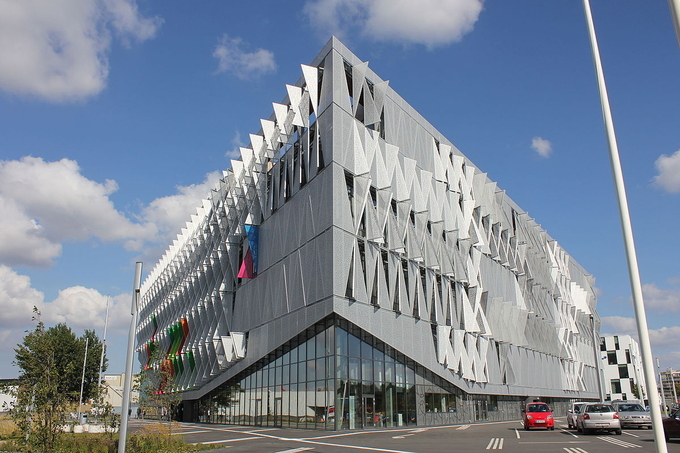 The University of Southern Denmark (SDU) is in Odense, Denmark. SDU was founded in 1966 and has currently more than 26,700 students and 3,900 employees. SDU is well known for developing the world's first fully automated arthritis scanning robot with the Odense University Hospital. In addition, Odense, where SDU is located, is well known as the birthplace of Hans Christian Andersen, so you can feel the life of Andersen who left a lot of literary works such as Nightingale, The Snow Queen, The Ugly Duckling, etc. Furthermore, Odense is a city that has developed in the field of culture and arts. So, you can visit various museums or zoos like Carl Nielsen Museum, Odense Railway Museum, Funen Village, and Odense Zoo, etc.
SDU provides more than 50 majors across 5 academic faculties: Humanities, Science, Business and Social Sciences, Health Sciences, and Engineering. The university also works according to all of the United Nations Sustainable Development Goals (UN SDGs). Therefore, SDU promotes sustainable development and research.
To go to SDU, applications must meet the criteria for exchange students at SDU set by Keimyung University. First, students' GPA at Keimyung University should be 3.0 or higher. Second, applicants must submit a recommendation letter from their dean or advisor. Third, students have to meet the language qualification criteria for SDU, it must be at least 800 on the TOEIC. Keimyung University students can apply to all departments. But only Engineering and Science-related majors who have completed the second year can only apply. Also, the SDU is only available for one semester. In 2023, only the spring semester (February to June) is available.
There are also some costs associated with attending SDU. Keimyung University students are required to pay an administrative fee to SDU, and Students can choose between local insurance and domestic overseas travel insurance. Keimyung University students can live in SDU dormitories or in suburban dormitories.
The University of Southern Denmark provides students with school information and notifications through SNS such as Instagram, Facebook, Twitter, and YouTube. Further, the official website provides detailed school introductions for exchange students.

If you want to experience exchange student life in a culturally and artistically developed city, with various department curriculum, I would recommend University of Southern Denmark. If you need more information about University of Southern Denmark, visit https://www.sdu.dk/en Or, you can contact Keimyung University International Affairs Team (580-6029).
kmink0916@gmail.com