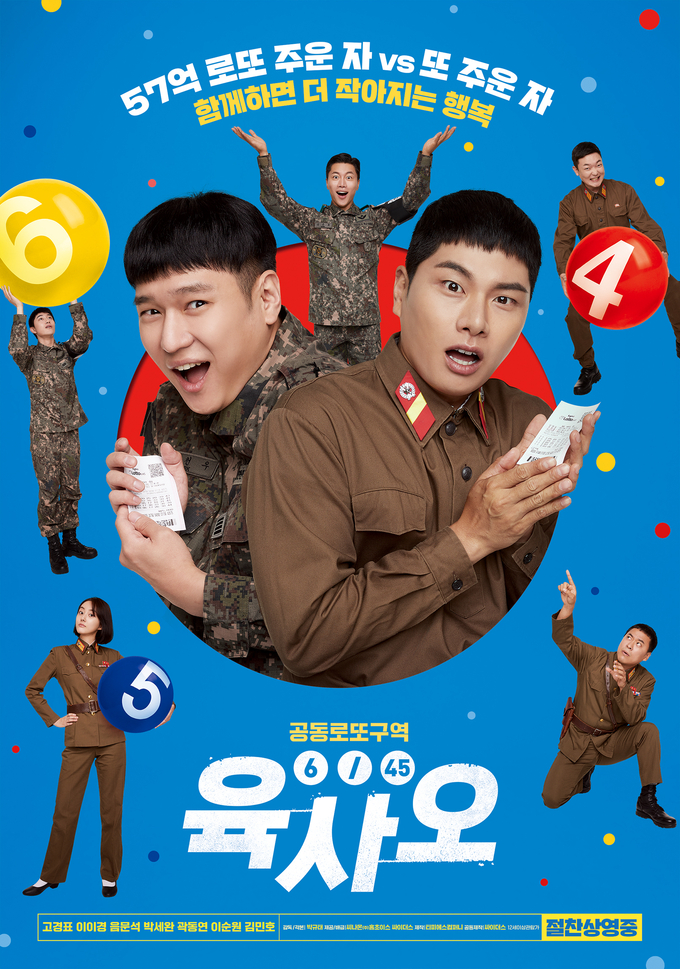 Movie Review
6/45
Have you thought of picking up a piece of paper and realize it was a first prize lottery? How about the feeling you would feel if the paper just flew away? The movie 6/45 is about a Korean soldier who picked up a 5.7 billion won lottery by chance. While admiring the lottery, it flies away across the Military Demarcation Line (MDL) into North Korea. To get the ticket back, the soldier tries whatever he can do, even crossing the MDL. Once in North Korea, he meets a North Korean soldier who has picked up the lottery and tries to negotiate to share the prize with them. While they are in the process of trying to get their winnings, unexpected members join the plan from both countries.
The film depicts the comical encounters between South and North Korean soldiers and the thrilling procedures of negotiating to get their prize. It is a great film to learn about Korean army because it reflects the Korean cultural background with lots of comical elements. Watching the movie will give pleasurable experience and also get you know more about Korean culture.
Movie 6/45 is a South Korean comic film directed by Park Gyu-tae, starring Go Kyung-pyo, Lee Yi-Kyung, Eum Moon-suk, Park Se-wan, and Kwak Dong-yeon. It was released on August 24, 2022 and produced by Home-choice and iHQ.
abcysl@gmail.com