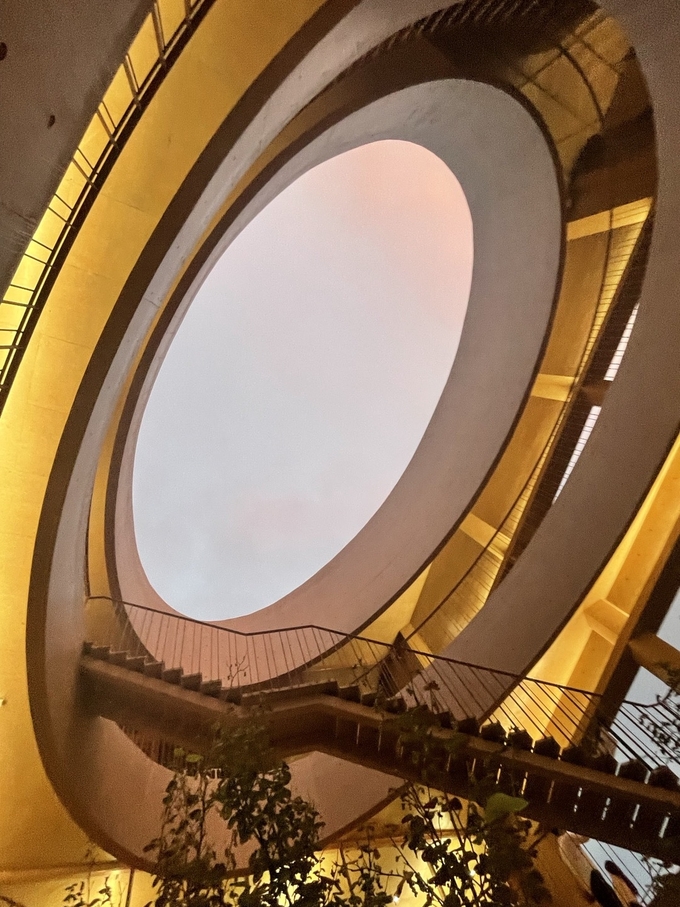 MRNW is a complex cultural space located in Seobyeon-dong, Buk-gu, Daegu. MRNW means a future farm where you can enjoy art, coffee, and nature and was started with the concept of gardens, with gardens built throughout the building. Walking slowly through this area, you can see trees, plants, flowers, and geese full of vitality. As such, MRNW provides visitors with the opportunity to see nature everywhere and meditate in a calm atmosphere.
MRNW has a gallery, café, dining room, and studio. The café and bakery Piper on the first floor is a storytelling bakery inspired by the fairy tale The Pied Piper of Hamelin. Here, the Pied Piper of Hamelin is interpreted as a seductive sound that fulfills someone's desire, and the café Piper presents two pieces of cake and six pieces of bread with an eye-catching design. In addition to coffee, you can have a pleasant gourmet experience with a signature beverage that can only be enjoyed at Piper.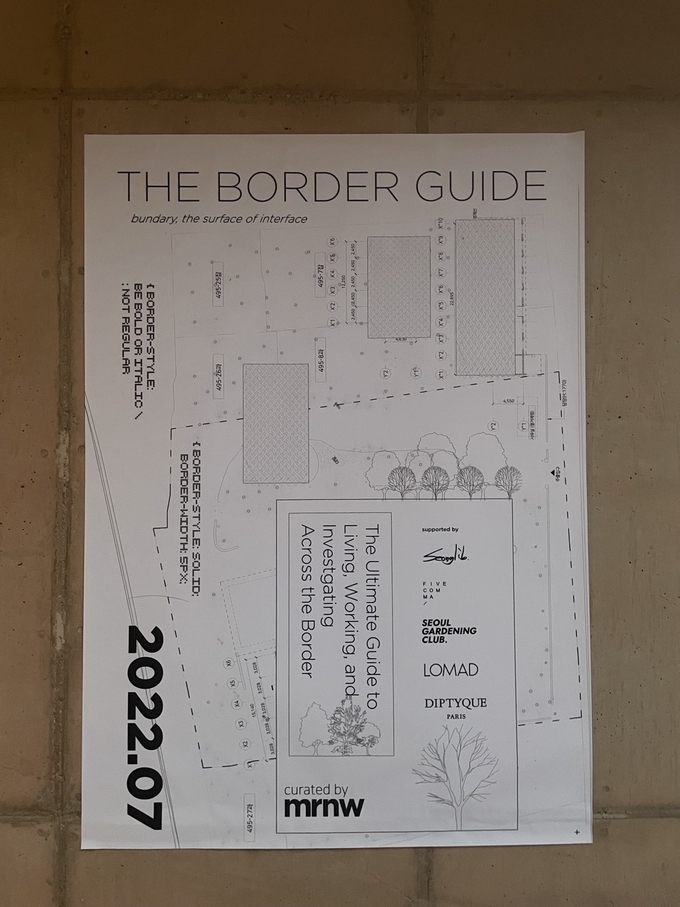 The opening of the exhibition The Border: How to Cross the Boundary will be held from July 15th to October 3rd on the 2nd-floor lounge and 3rd-floor gallery, where the furniture of the designer Seung-ji Moon is displayed. This exhibition looks at various genres such as textiles, illustrations, sound, and incense to see how to remember the boundaries drawn in our lives after a pandemic and how to overcome and move forward. In this exhibition, Seong-lip, who is an illustrator that draws people and natural scenery with sharp lines, is the first to release a new art work :샹들리에: Chandelier. Furthermore, Studio Seoul Gardening Club will host the exhibit Future Garden which inscribes MRNW's message to overcome the corona-pandemic with 500 seeds. In addition, many brands and artists participated in the exhibition. The exhibition The Border: How to Cross the Boundary can be viewed after reservation through Naver website.
MRNW is closed every Monday and public transportation is recommended because the available parking space is limited. MRNW plans to provide various exhibitions, culture and arts, food and beverage contents in the future. The experience of walking in a space where nature and architecture are slowly combined in a quiet place away from the city center leaves new feelings and memories that have not been experienced elsewhere. For more information, you can contact MRNW (0507-1318-3893) or send a message through Instagram (@miraenongwon).
kmink0916@gmail.com