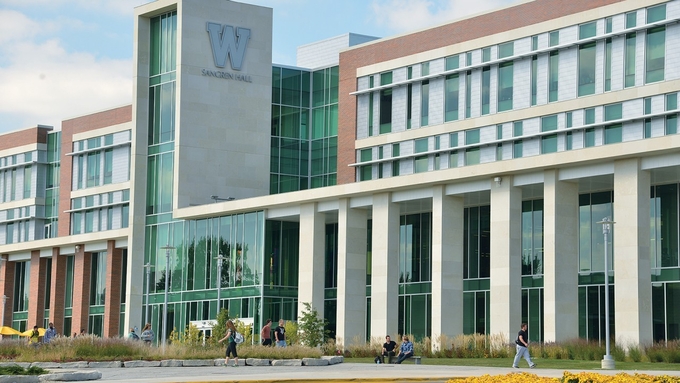 Western Michigan University is in Kalamazoo, Michigan, United States. Founded in 1903, Western Michigan University is currently more than 18,000 students. Western Michigan University offers more than 300 clubs and various school events such as sports game to help students enjoy university life, and it is well known for its football team, The Western Michigan Broncos. In addition, Kalamazoo, where Western Michigan University is located, is well known for its very similarities to South Korea as there are various facilities such as Korean restaurants and leisure facility, so South Korean students can adapt easily.
Western Michigan University has 12 colleges and teaches more than 150 courses such as Arts, Law, Health, Business, Human Development, Education, Science, Sport, Technology, etc. The courses are designed to combine theoretical knowledge with practical learning to ensure the graduates match industry trends and needs.
To go to Western Michigan University, applicants have to meet the criteria for exchange students at Western Michigan University set by Keimyung University. First, students' GPA at Keimyung University should be 3.0 or higher. Second, students have to meet the language qualification criteria. For Western Michigan University, it must be at least TOEFL IBT 76 or IELTS 6.0. Here, Keimyung University students can apply to all departments, but they are excluded from aviation. Third, applicants must submit a recommendation letter from your dean or advisor.
Western Michigan University provides students with school information and notifications through SNS such as Facebook, Instagram, Twitter, and YouTube. Especially, the official website provides detailed school introductions for exchange students.
If you want to experience exchange student life in a beautiful and livable small-town, with various department curriculum, I would recommend Western Michigan University. If you need more information about Western Michigan University, visit https://wmich.edu/ Or, you can contact Keimyung University International Affairs Team (580-6029).
kmink0916@gmail.com