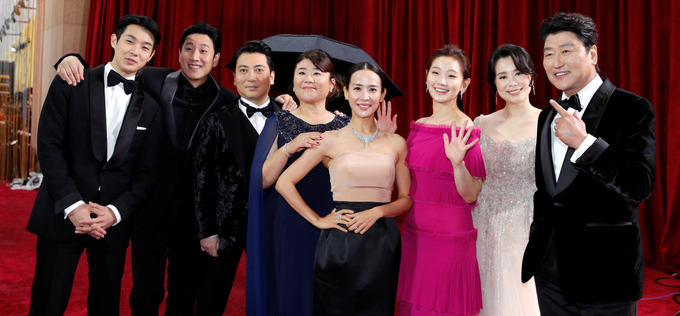 This article finds out the status quo, phenomenon, and reason for the growing Korean Wave in the world.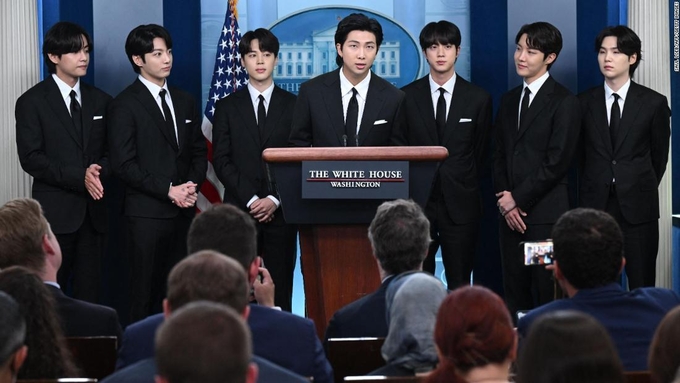 One article in Billboard shows the necessity to mention BTS in regard to K-Pop. 'Every Time BTS Has Set a Guinness World Record - The group has a total of 25 world record titles under their belt -- and counting'. There are lots of reasons for the success of BTS. Some author analyzes the success by breaking through social marketing without relying on existing media. The other focuses on the successful strategy which establishes a global fandom network 'ARMY' based on the melody, choreography, and participation-inducing social media strategy, which includes lyrics representing the emotions of the new generation, and popularity that penetrates the global music flow and Korean culture.
In particular, to describe "music that fits global trends," trends in British and American music are flowing mainly in Latin pop and EDM, and K-pop was targeting the domestic and Asian markets with only dance music. BTS broke this framework and boldly attempted music tailored to trends in the U.S. and Britain. British and American fans, who used to treat K-pop as third-world music, were easily immersed in BTS's performance, which harmonized K-pop's unique sharp group dance with familiar beats that combined hip-hop and EDM with black rhythms.
BTS also tries Latin pop, synth punk, R&B ballad, house, rap-rock, as well as hip-hop in various sub-genres such as Mumbai Tone Trap. Based on the songs made by the members, experts in the genre participate to keep up with the latest trends.
For example, "MIC Drop," dark hip-hop that imprinted BTS on the U.S. market, is a song conceived by BTS leader RM based on the idea he came up with while watching Obama drop his microphone at the end of his speech. Featuring DJ Steve Aoki, it was created as a powerful song with musicians of various nationalities, including Supreme Boy, Taylor Parks, and Shy Jacobs, as well as producers P-dog and Director Bang Si-hyuk.
BLACKPINK cited music video and marketing strategies tailored to luxury and luxury, collaboration with famous singers even before their debut, and strengthening promotions through YouTube's own channels. In particular, Jenny, Rose, Ji-Soo, and Lisa are all luxury promotional models, so the image of luxury fashionistas with stylishness and elegance, the members' various origins and foreign language skills, and Jenny's fashion style trend leadership were cited as success strategies.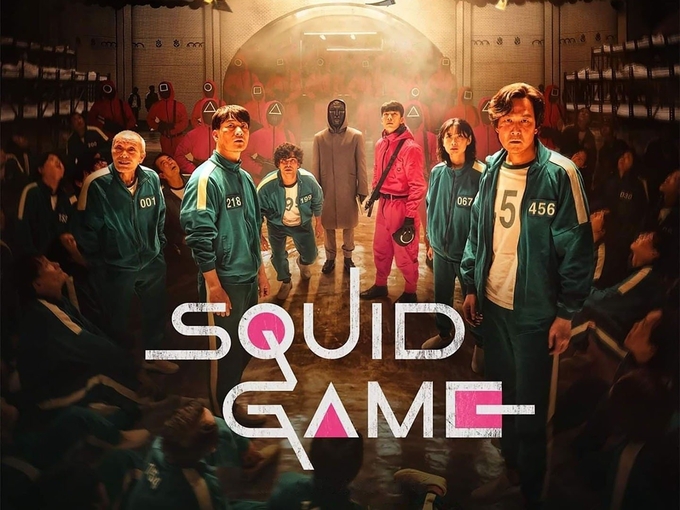 The beginning of the Korean culture wave called "Hallyu," showed the potential of Korean cultural content. The drama "Winter Sonata," which aired in the early 2000s, was exported to Japan that year, forming a record fandom for actor Bae Yong-joon, called "Yonsama" in Japan.
The Squid Game, which has recently been popular around the world, is also considered one of the most representative Korean dramas. It is a story about 456 participants who are driven to the edge of a cliff due to lack of money risk their lives to become the final winner in a survival game with 45.6 billion won in prize money. If you win the game, you can have 45.6 billion won, but if you fail, you will die.
Kim Pyeong-gang, a professor of global cultural contents at Sangmyung University, said, "Contents reflect the times," adding, "The fact that such unique contents are gaining popularity around the world shows the current social situation." He analyzed, "It seems that young people living in the current era are sympathizing with contents such as squid games and DP while complaining of alienation and injustice."
Another professor also noted that the trend of the so-called "Battle Royale" narrative, such as the 'Squid game', is not irrelevant to the socio-cultural background such as the advancement of competition. Questions about who will take the lead in the infinite competition system of modern society have been asked to the global community through dramas.
In addition, the 'Squid game' dealt with the fresh theme of "Korean classical play," but also formed a consensus through the code of money and resistance to human tooling. It is also believed that the fact that it can give both familiarity and novelty to other cultures contributed to success.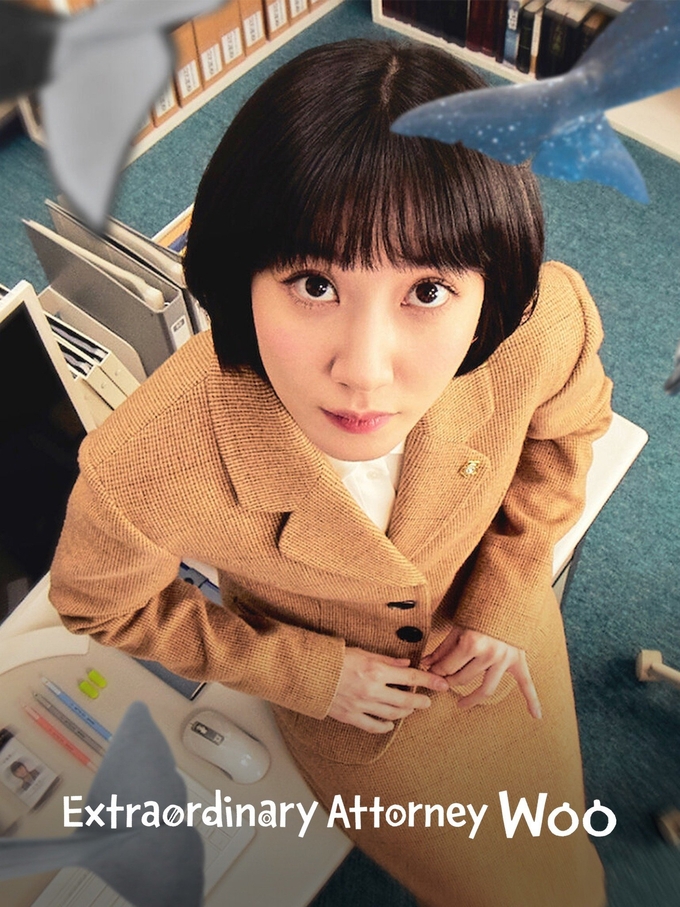 Currently, 'Extraordinary Attorney Woo' is sensational as well. This drama is dealing with the person who has a genius brain and an autism spectrum at the same time, solves the case with a unique perspective and grows into a true lawyer.According to Netflix, 'Extraordinary Attorney Woo' is a non-English-speaking TV program with the highest ratings in the world from July 4 to 16. Even in China, where content is not officially provided, there is a hot response. On China's largest content review site, "Douban," the review exceeded 24,000 as of the 22nd, with a rating of 9.3. In the review, the drama was followed by admiring the warm story of the protagonist of a lawyer with an autism spectrum dealing with the case with a special perspective.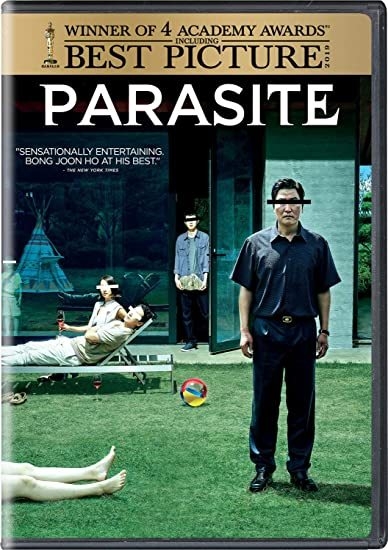 K-Movie is known through prestigious film awards such as the Cannes Film Festival and the Oscar Film Festival and also Netflix as well as K-Drama. "Parasite" won a total of four trophies in Hollywood, home to the world's film industry, including a film award, overcoming barriers to subtitles and Oscar's long tradition. In particular, "Parasite" was the first foreign language film to win a film award, setting a new milestone for Oscar films.
Along with the success of "Mina-ri," which is based on the Korean immigrant family, Korean filmmakers' overseas expansion is also on the rise. Yoon Yeo-jung is already appearing in the drama "Pachinko" by Apple TV Plus, an online video service (OTT), along with Lee Min-ho who is a representative star of the Korean Wave. He is also known to have been offered an appearance at Universal Studios, a major Hollywood studio.
Park Chan-wook's movie "Decision To Leave" has been selected by South Korea to represent the country in the Best International Feature category at the 95th Academy Awards. The film originally debuted in Cannes where Park won the Best Director prize. It is also teed up to screen at the New York Film Festival this fall.
"Hollywood's interest in Korean films has been intellectual property in the past, but it has shifted to Korean creators since 'Parasite,'" said Ko Kyung-beom, head of CJ ENM's overseas business division. It can be seen as a result of the change in the media environment that disappears from Korean films' quantitative and content consumption.
0716jini@naver.com