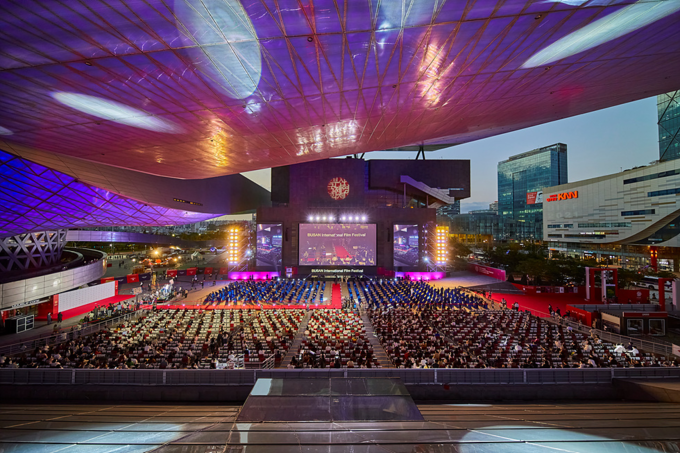 The Busan International Film Festival aka BIFF will be held from October 5 to October 14, 2022, in the Busan Cinema Center, Busan. BIFF is a festival to develop movie as a cultural art form and to let the awesomeness of Korean movies and Asian movies be known to the world. It started in 1996 and despite its short history, it is receiving favorable responses around the world that BIFF has freed Asian movie culture from Western influences and their fine quality of performances. In order to acknowledge the achievements of movie actors and directors, there are several awards ceremony such as 'The best Asian movie writer,' 'The best actor/actress,' and 'KNN Audience Awards' The festival consists of seven main programs, six of which are non-competitive while one is competitive. Among seven programs, special program is prepared for every festival.
This year's special program is about discovering new Japanese cinema. The 27th Busan International Film Festival presents, 'Discovering New Japanese Cinema', a Special Program in Focus that will screen selections from 10 up-and-coming Japanese directors of the next generation. This year's Special Program in Focus will introduce films by 10 Japanese directors of the next generation. The program will feature works directed by Miyake Sho, whom director Hamaguchi Ryusuke admiringly dubs as the 'Kelly Reichardt of Japan', and Nohara Tadashi, who was the screenplay writer for Hamaguchi Ryusuke's Happy Hour (2015) and Kurosawa Kiyoshi's Wife of a Spy (2020). The program also exhibits films of directors who have been officially invited to and awarded by prestigious film festivals around the world. The works of 10 directors, who include Kiyohara Yui, awardee of the 40th Pia Film Festival's Grand Prize, Kusano Natsuka, recipient of the 11th Skip City International D-Cinema Festival's Best Director Award, Fujimoto Akio, awardee of the 30th Tokyo International Film Festival's Best Asian Future Film Award, Harumoto Yujiro, winner of the 25th Busan International Film Festival's New Currents Award, Sugita Kyoshi, recipient of the Grand Prix at the 32nd Marseille International Film Festival, and Igarashi Kohei, who was recognized in the Orizzonti section at the 74th Venice International Film Festival, will all be screened in the 'Discovering New Japanese Cinema' section.
BIFF is Korea's biggest festival that promotes Korean Movie and Asian movie culture to the world by introducing numerous movies through several programs and holding an awards ceremony that includes the most famous Korean actors, actresses, and directors.
abcysl@gmail.com