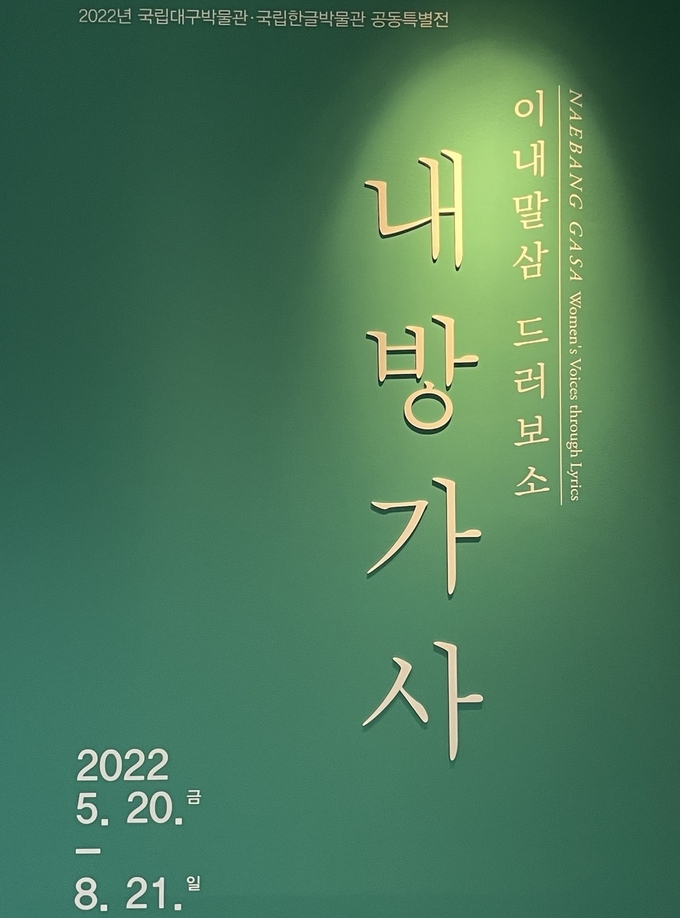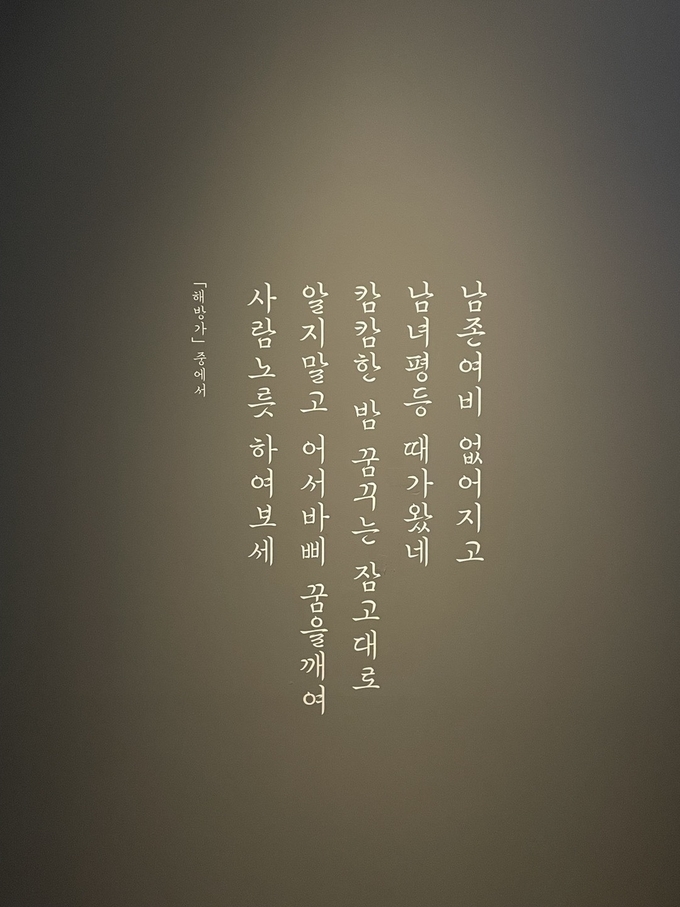 From May 20th to August 21st, the National Daegu Museum held a special exhibition titled the exhibition of Women's Voices through Lyrics. This exhibition is divided into three parts, which are created by women's voices from the Joseon Dynasty to the present day, with their lives, times, and values. This exhibition intends to introduce communication and empathy among women who cried out Please hear me through their Naebang Gasa. Naebang Gasa is a word that goes through the lyrics written or recited by women. The special exhibition, which is the Women's Voices through Lyrics, is attracting attention because it is the first exhibition of women's literaturary works recorded in Korean.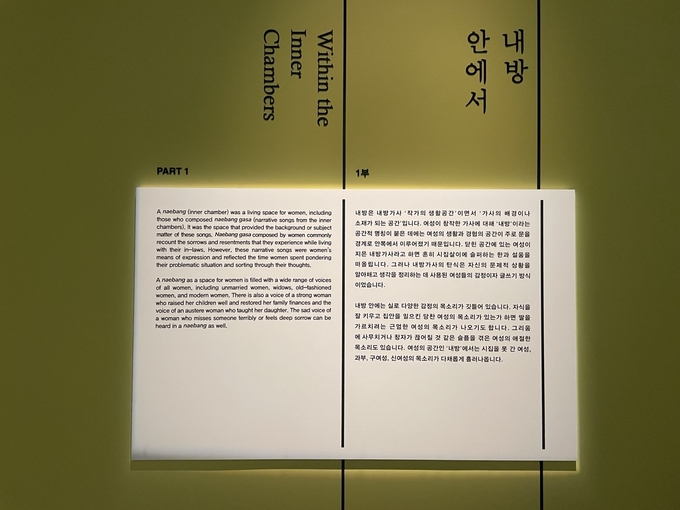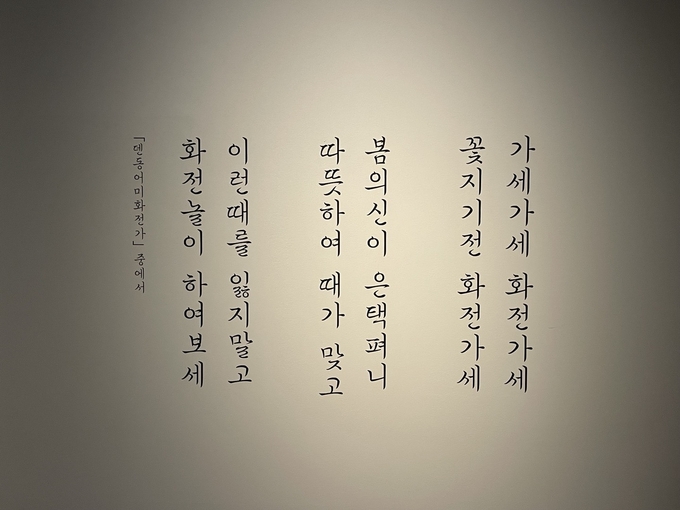 In Part 1, Within the Inner Chambers contains the joy and sorrow of women living within the fence of a family. Here, inner chambers were a living space for women, including those who composed Naebang Gasa. So, it is filled with a wide range of voices of women, including unmarried women, old-fashioned women, and modern women, etc. Part 2, Out into the World, contains the lives and thoughts of women who have been through a turbulent era. Here, women at the time wrote a wide variety of Naebang Gasa that reflected traditional thinking yet included new understanding and explored how to respond to changing worlds. Part 3, Bursting with Wishes, focuses on women's wishes for well-being of their families and presents Naebang Gasa that have been steadily composed until now. Especially, in Daegu and Gyeongsangbuk-do, the Naebang Gasa is actively created and enjoyed.
The National Daegu Museum, which opened in 1994, is a comprehensive cultural institution that preserves, studies, hosts exhibitions, and educates about the cultural heritage of Daegu and Gyeongsangbuk-do. In particular, the National Daegu Museum is the only museum specializing in costume culture in Korea. In addition, the National Daegu Museum displays ancient culture, medieval culture, costume culture, and various special exhibitions are held. So, it is good opportunity for students to see women's literature works and historical issues. To do this, The National Daegu Museum is a good place.
kmink0916@gmail.com