​​​​​​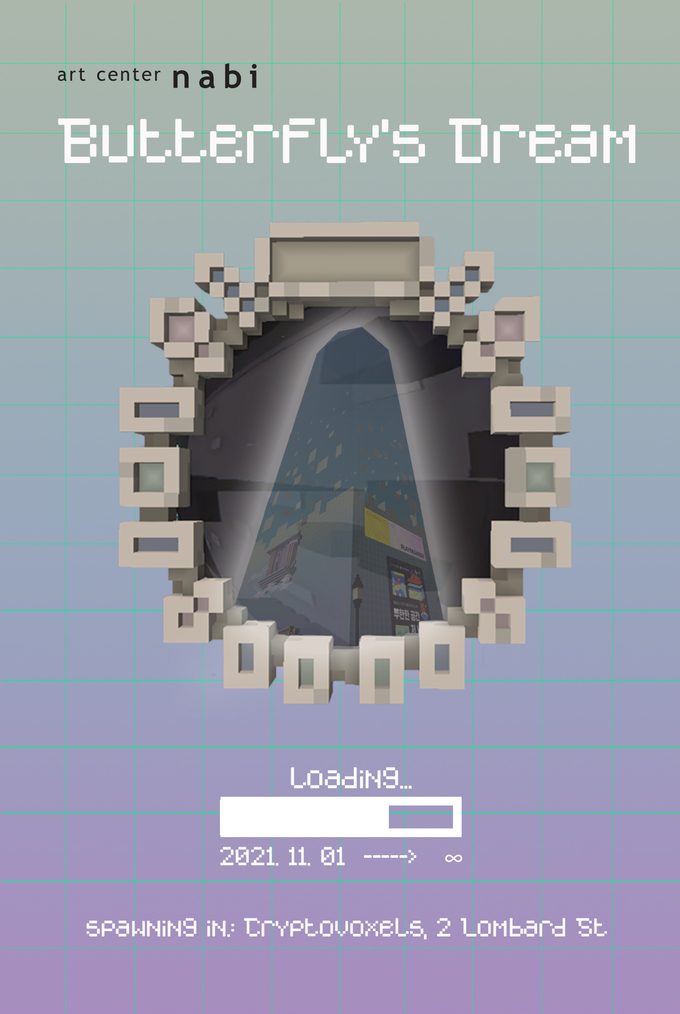 Exhibition period: November 1, 2021 - Indefinitely
Exhibition Area: Cryptovoxels
Admission: Free
Participating Writers: Maurice Benayoun, Jose Carlos Casado, Choi Woo-ram, Jung Eun-mi, Kim Jun, Tiffany Trenda, Choi Jae-pil, Kim Ji-ye, Roy Ascott, Ahn Sang-soo, Geum Nuri, Jed Berk
Navi Metaverse is a Metaverse exhibition held at the Navi Museum of Art. Crypto voxels, one of the meta-bus programs, is used to enter, and admission is possible only through a link without a separate login. It consists of a total of three chamber, and a detailed introduction of the work can be found at the Art Center Navi Museum of Art.
The three chambers that make up <Nabi Tomb> homed in games like Tomb Raider and Minecraft to discover imaginary relics and guess stories based on past objects.
Chamber 1 introduces projects that use mass media as art spaces using contrasting spatial specificity and dispersibility of television and mobile phones. Chamber 2 expands the overview ideology of Art Center Navi, which inspires technology to create organic relationships with technology-born beings such as robots and wearables. Chamber 3 examines the relationship between cybernetics and the definition of nature that has simply changed from a set of objects to noting the interdependence between nature and technology.
In addition, NFT Telematic Baby, which is published in commemoration of the exhibition, symbolizes the ideology of fostering children and future generations pursued by Art Center Butterfly through Cryptoboxel's pixel art style, past and future generations.
I hope that students who are unable to visit the museum due to COVID-19 or students who want to appreciate their works using the Metaverse will view the exhibition.