Q1. Can you introduce yourself?
[Alicia] Hi! My name is Alicia Williams! I am from Kinston NC (North Carolina). I am currently a sophomore studying psychology at East Carolina university in the USA.
[Jeannie] My name is Jeannie and I am from France. I am studying computer science! I love video games and coding so that is why I chose this major.
Q2. When did you come to Korea and how long did you stay? Why did you decide to visit Korea and is there specific reason to come to Keimyung University among many universities?
[Alicia] I came to South Korea in august of 2021 for 4 months in order to study abroad. I choose Keimyung University because of how diverse the classes were. I took courses like Korean dance and Ethics. I also think the campus is absolutely beautiful.
[Jeannie] I arrived in Korea in august 2021 so it has been around 6 months. I decided to come in Korea because I wanted to learn a very different culture than the French one. I love video games so I chose Keimyung because there is a major in video games!
Q3. What did you learn through the experience as exchange student?
[Alicia] Through being an exchange student, I learned that anything is possible. Because I can travel and go anywhere I want if I really put my mind to it. I also learned how much I like to travel and see new things. Besides, I learned how to be self-sufficient in a way.
[Jeannie] As an exchange student it is really interesting to learn how university in Korea is working. One of my best experience in school is during the first semester. I took Taekwondo courses it was very interesting and now I'm proud to have my yellow belt!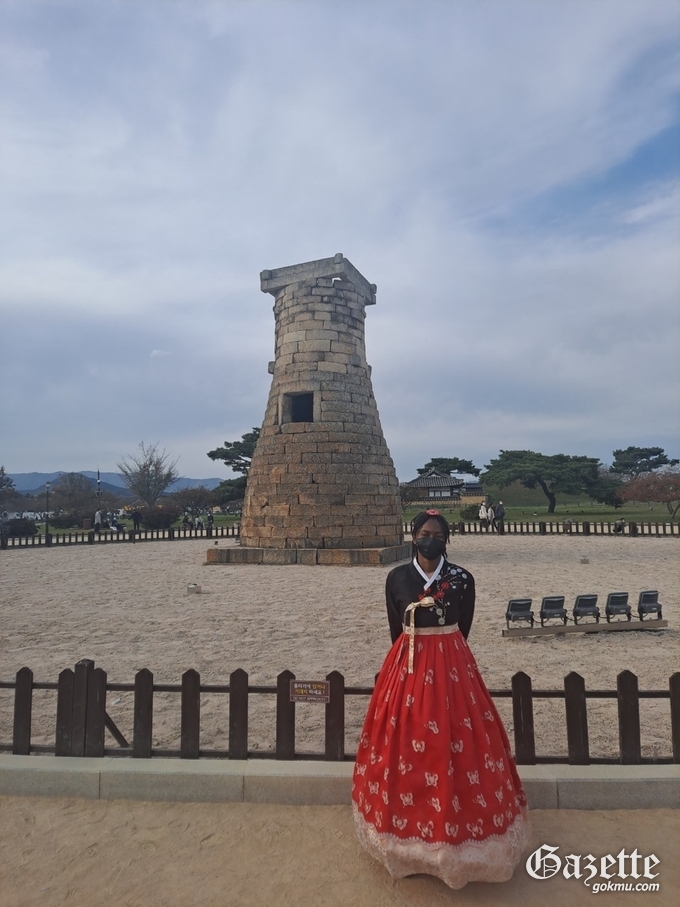 [Alicia]
Q4. What do you want to do after graduation?
I major in psychology because I love to help people! After I graduate, I plan to go on to pursue my master's degree in counseling psychology.
Q5. Tell me one of the most memorable experiences in Korea!
One of my most memorable experiences was climbing the stairs of the chapel. The views from the top were AMAZING. My favorite experience in Korea would have to be me going to Apsan park and seeing all of Daegu in one place. It was so beautiful.
Q6. Please advise students from Keimyung University who want to go to your school as an exchange student!
I would say to just go ahead and come! There are plenty of opportunities to connect and meet new people.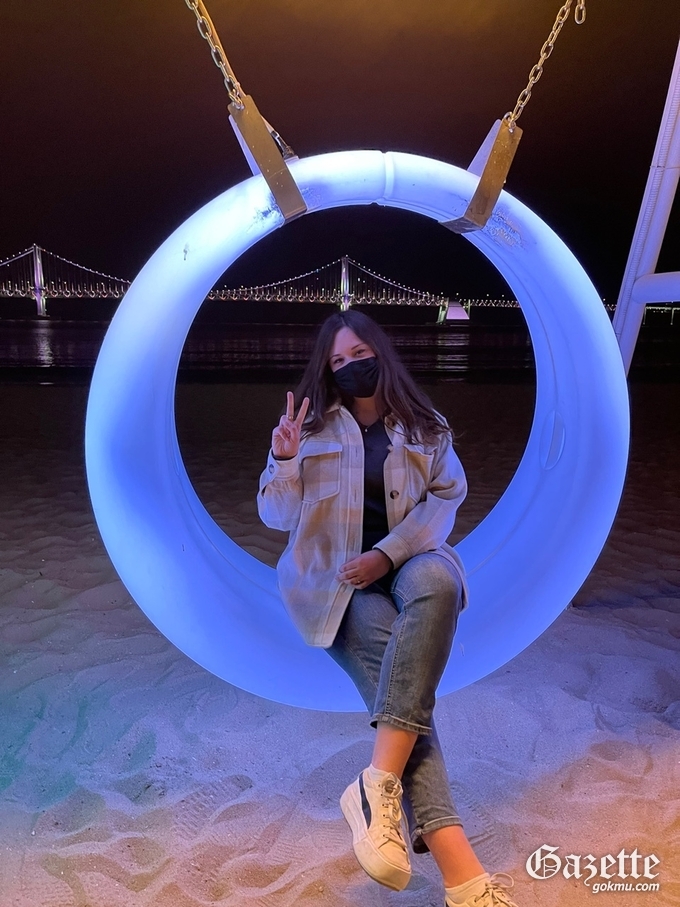 [Jeannie]
Q7. What are the most interesting things for exchange students?
The most interesting things for exchange student is to learn about this new culture and discover Korea. I try to travel a lot and do hiking because I love to discover the country! Also, in Keimyung I think we are really lucky to have such a beautiful campus!
Q8. Have you felt culture differences?
There are some cultural differences, simple things such as greetings for example but I can't say that I felt them in a bad way because once you have learned it you just have to follow them and that is all!
Q9. Have you ever been in a difficult situation while living in Korea?
I don't remember any difficult situation, people here are really nice and for example even if they don't speak English they try their best to help me so I'm really grateful for that.
Q10. Tell me one of the most memorable experiences in Korea.
One of my best moment was in the beginning, around September I think. Some friends and I went to downtown to a restaurant with good music and everyone in the restaurant were so kind with us, they all tried to speak English with us and the owner even let us put some French music!
Q11. What do you want to do after graduation? And what are your career goals?
After graduation I want to travel a lot and discover many other countries and come again in Korea! I will try to work as a freelance so I can travel while working.
Q12. Can you give some advice to someone who wants to come to Korea as exchange student?
My advice will be to try to meet new people as much as you can! It is always interesting to talk about the differences about our way of life and way of thinking.