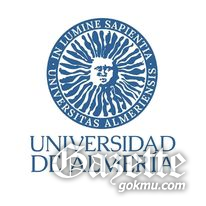 Don't you want to send an exchange student from Spain? If so, it is necessary to read this article carefully.
Almeria University (in Spanish: Universidad de Almeria, UAL) is a public university located in Almeria, Spain. Located on the Mediterranean coast, the company belongs to the Lacanada de San Avano district of Almeria. It is a public university that was decided to be established by the Andalusian Parliament. As of 2019, it has 13 departments under seven colleges and one department of humanities, law, psychology, economic management, pedagogy, science, engineering, and health science. 34 undergraduate courses, 44 master's courses and 14 doctoral courses are provided. The school focuses on solar heat, agriculture, and water source management. It participates in various exchange student programs such as Erasmus, ISEP, and PIMA, and has research-related agreements with more than 300 companies. The campus is located about 6km away from Almería city street.
Since there is no subway inside Almeria, it can only be moved by bus or taxi. In addition, many exchange students use bicycles or electric kickboards because of the good trails and bicycle paths from the city center to the university. Usually, the city bus of Almeria is used, but the student bus card will come out 3-4 days after applying. In addition to bus cards, there is also a sports center card, where you can use swimming pools, fitness centers, and tennis courts for free.
I recommends visiting this university, which boasts modern facilities in Spain, as it has a wide variety of disciplines such as economic and business research, natural science, education, law, humanities, and psychology.