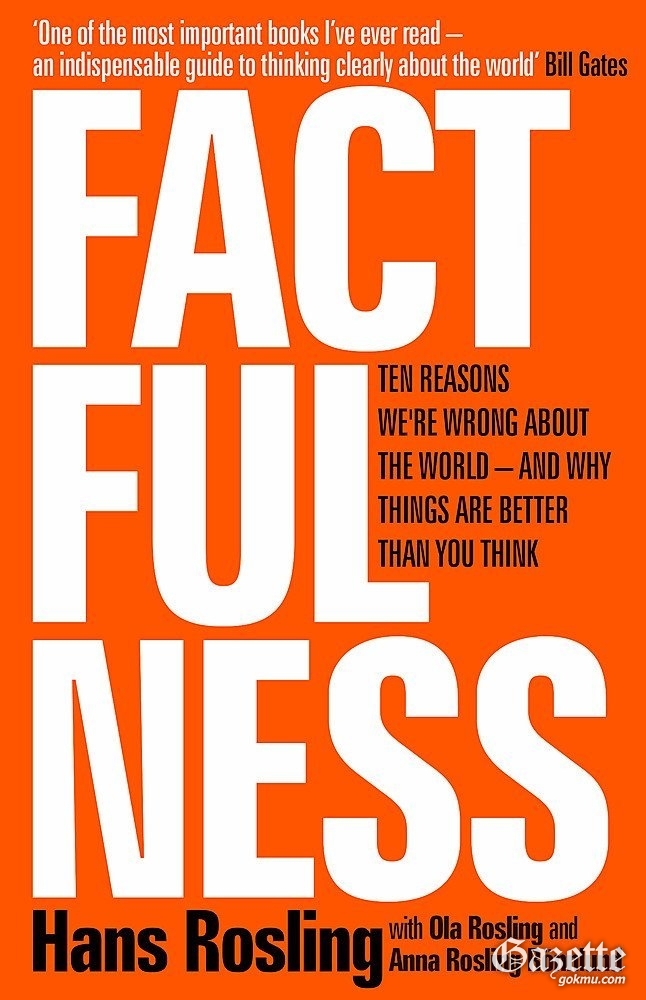 Written by: Hans Rosling
Genre:Scienth&Math
Published in April, 2019
Pages: 352 Pages
Factfulness is a masterpiece that awakens the importance of facts that overcome vague fear and prejudice. It presents insights that narrow the gap between the world and the real world and breaks prejudices about various areas such as poverty, education, the environment, energy, and population. The book reveals 10 irrational instincts of humans who perceive feeling as fact and prove with clear data and statistics that the world is improving day by day, contrary to our illusion. It is recommended as a 'must- read' book to change the way you look at the world and cope with future crises and opportunities. The meaning of "factfulness" refers to the attitude and perspective of looking at and understanding the world based on facts. At the beginning of the book, some questionnaires are conducted to measure what people usually think about the stories to be covered throughout the book.
The book contains 10 instincts, including human gaps, negatives, straight lines, fears, sizes, generalizations, destiny, single perspectives, criticism, and urgency instincts, and shows direct data based on examples of events and environments in various worlds. It is also possible to explain various instincts and know how to judge without falling victim to these instincts. This suggests that we can understand what we misunderstand about the world, such as population, income, environment, and events, based on clear data. After reading this book, you will see how much we have misunderstood the world and that we are able to cast a slightly positive and objective gaze.