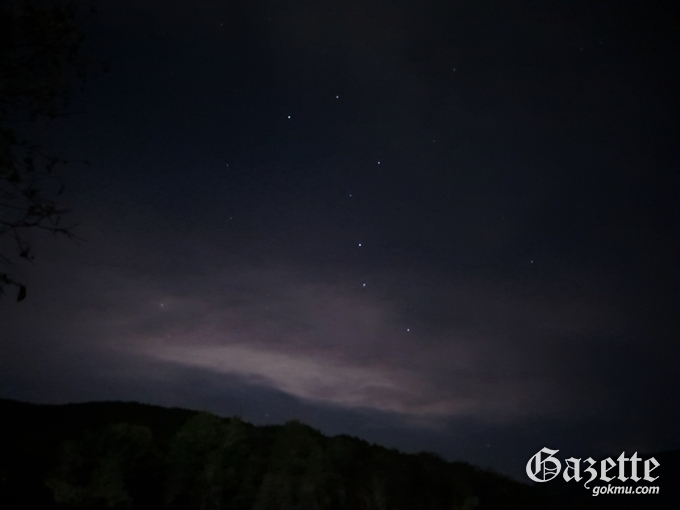 COVID-19 is heating up the car camping craze. Car camping literally refers to staying in a car. Unlike regular camping, the term camping often refers to set up a fire from using a tent that can be installed or sleeping overnight in a car regardless of outside activities such as fishing or cooking. There are a variety of vehicles the most suitable for car camping, such as Kia Ray and Hyundai Strex, and many places offer rentals. I used Starex for this Yeongcheon car camping. Yeongcheon takes about 30 to 40 minutes by car from Daegu. Among Daegu and Gyeongsangbuk-do cities, it is the city where stars can be observed best.
The first place to introduce is the 'Bohyeonsan Observatory'. Bohyeonsan Mountain (1,124 m) is the guardian mountain of Yeongcheon-si between Daegu and Pohang, Gyeongsangbuk-do. At the top of this place, there is Bohyeonsan Observatory, which anyone can easily visit. Bohyeonsan Observatory has the largest 1.8 m diameter reflective telescope in Korea. It is worth visiting at least once as an outing attraction that provides a great attraction for those interested in constellations. There are also so many stars at night that you can see them with your own eyes, not with a telescope. For ordinary visitors, the exhibition hall is open on weekends, and you can enjoy various constellation photos, related books, celestial photos, and simple souvenirs.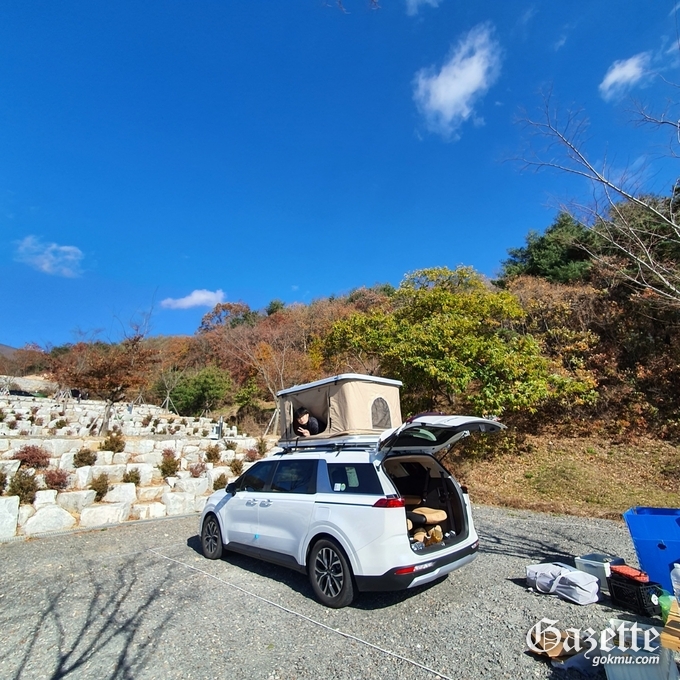 The second place I will introduce is 'Yeongcheon Starlight Villige', the place I parked where I slept. This place is also famous for glamping, car camping, and camping sites. It retains the beautiful natural scenery and beautiful rural landscape as it was included in the " 100 must-visit Korean tourism " selected by the Ministry of Culture, Sports and Tourism and the Korea Tourism Organization in 2012. When you enter Yeongcheon Starlight Village, you can see the Bohyeonsan Observatory at the top of the mountain in the distance and see colorful village murals painted on the wall. Quiet rural villages allow modern people that lose their composure to have time for reflection at least once. In addition, Bohyeonsan Mountain Sky Road and Bohyeonsan Mountain Starlight Nuri Road, which were created by utilizing the forest path of the Starlight Village as it is, provide healing and relaxation to urban residents.
I would like to introduce you to a place where you can have an active experience. It is the 'Zip Wire of Bohyeonsan Dam'. It is convenient to make a reservation in advance through Interpark Application, and on-site issuance is also possible. The zip wires go up on a monorail and descends on the Bohyeonsan Dam for about a minute and a half. I rode it myself, and the scenery is nice, and it's not scary at all. It takes about 10 minutes to go up by the monorail, but it takes a long time to see the surrounding scenery and arrives quickly. Safety personnel instructed them to carefully check the rules of use before boarding the zip wire and check their safety very carefully. There is no age limit. I also saw an elderly grandfather boarding with his adult grandchildren and granddaughters.
The last place to introduce is called 'Kkachirakgol Woorani', where you can experience picking grapes and even taste wine. When I arrived at the Kkachirakgol winery, the owner and his wife came to the front of the car and welcomed me happily. You can feel the rural life by picking grapes with your hands, such as picking grapes in Yeongcheon and making wine. You can leave unique memories that you can't do in the city at all. Furthermore, you don't have to worry about wine even if you don't know anything about it because the boss tells you about the theory and interesting experiences of wine. Inside the building, there is also a small factory where Yeongcheon Wine Kkachirakgol Wine is produced, and you can see it. If you visit the four courses that I introduced, you will be able to see them step by step from the end of Yeongcheon.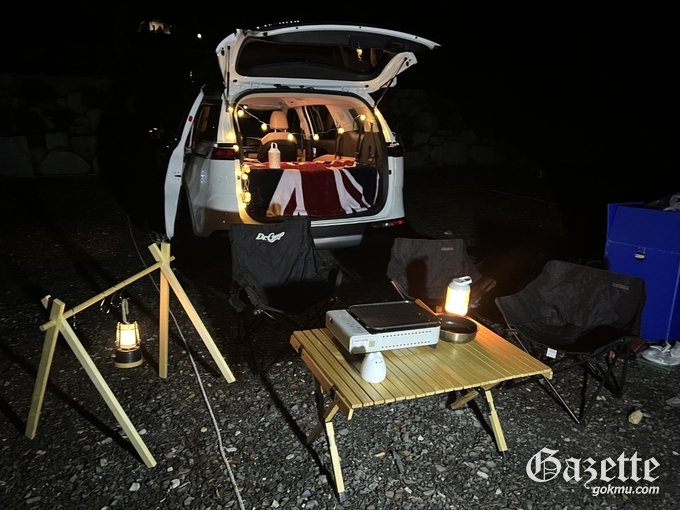 <How to rent a car>
If you are a foreigner, you must have a passport and an international license when renting a car. The rental car can be rent on a daily, three-day, one-week, or one day basis. Vehicle models are equipped with a variety of smalls, medium, vans, and prices are to vary slightly from each company. The fuel must be borne by the user, and it is responsible for all traffic violations. There are so many rental car companies in Daegu, and you can find more information about rental cars on the Daegu City website.