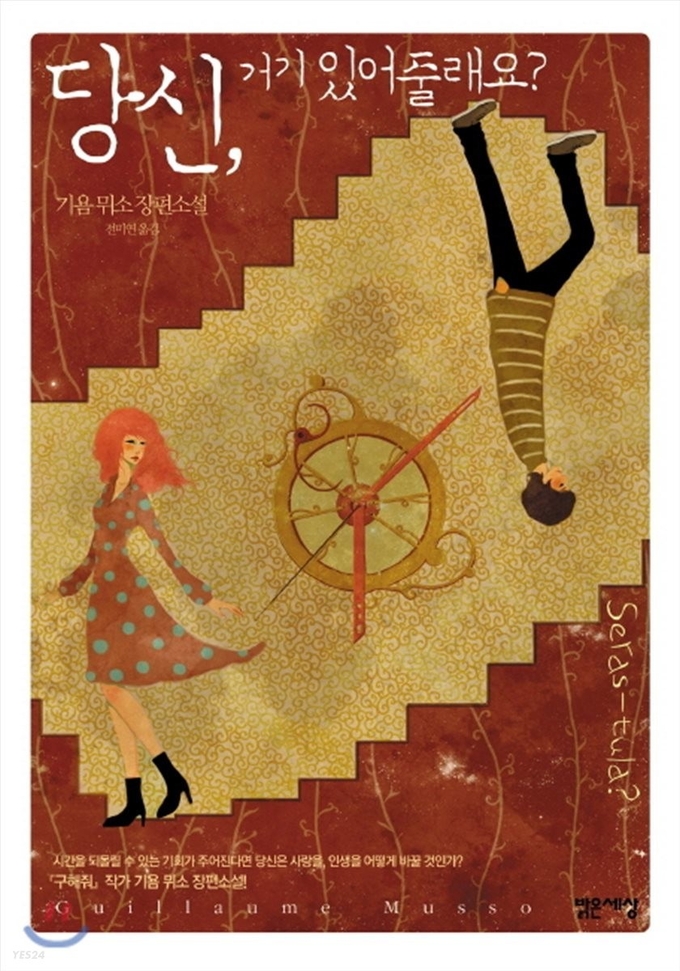 Written by Guillaume Musso
genre: fiction
Published in April 2007
320 pages
This book is a full-length novel by Guillaume Musso, a new generation of French author. It is a book that shows Guillaume Musso's way of developing a story in that there is no guarantee that the things next to us will do the same in the future. The composition is characterized by starting the story with a wise saying and telling the story as if giving an additional explanation.
The plot of the book tells what happens when the protagonist in his 60s receives mysterious medicine while performing medical activities in a rural village and visits 30 years in the past after taking the medicine. He saves his lover from death, which he has never forgotten in his life, but, on the other hand, he imposes harsh conditions on himself in the past in a situation where he tries to protect his daughter, which he sees as the reason for his life. However, it is not easy to change the past, and other changes may occur and unexpected things may happen. This novel focuses more on the love story with his first love and the father's love for his daughter rather than on time travel.
We all might have moments in life when we want to go back to the past at least once. At that time, you may have thought about what it would have been like to make a different choice. However, it is also a fact that it is impossible. This book asks the question: If you were given the opportunity to turn back time, how would you change love and life? I hope you will do your best and give love to the person you love so that you can live a life without regrets.