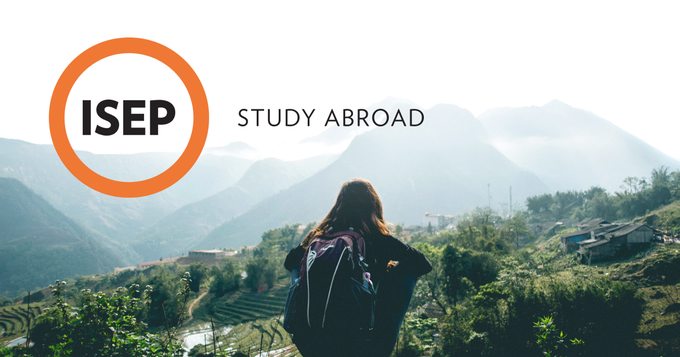 The International Student Exchange Program (ISEP) is an institution that is partnered with universities and colleges around the world to help these schools reach their internationalization goals. ISEP offers exchange programs for more than 300 universities and colleges in over 50 countries. So far, more than 60,000 students from ISEP member institutions have participated. Currently only seven universities in Korea (Keimyung University, Yonsei University, Korea University, Ewha Womans University, Ajou University, Hanyang University, and Seoul City University) are ISEP member schools. For Keimyung University, U.S. universities are the only options that students can choose.
An important benefit of the KMU exchange student program partnering with ISEP is the tuition costs. By studying abroad in the ISEP exchange program, students need to only pay the same tuition fee as they would at Keimyung University. In fact, this applies to not only the university tuition fee but also the dormitory fee can be covered by paying the same amount as students would pay for a KMU dormitory. Further, it offers meal coupons which helps students.
ISEP has a large number of partnering schools. Other exchange programs dispatch students only to their sister universities where they have an exchange agreement with, but ISEP dispatches students to ISEP member universities, so students can choose from a larger variety of schools.
Applying to ISEP is the same as applying for the regular KMU exchange student program. To qualify for the program, applicants must have a TOEFL score higher than 75. When deciding which university to enter, students can apply for 10 schools, and students need to personally check what each school requires for acceptance. After being accepted, students need to prepare to go abroad by getting the visa and completing the other requirements for going abroad. After the application is complete and students are chosen, they will be sent to their new school one year after getting the result of the application.
The ISEP program at KMU has great conditions for students who want to go to the U.S for their exchange program and for students who are also considering the finances of the exchange program. For more information the KMU Center for International Affairs is ready to help (Tel: 053-580-6023~8). Moreover, the ISEP website provides specific information so, for more help seeing the webpages could be also helpful (https://www.isepstudyabroad.org/).