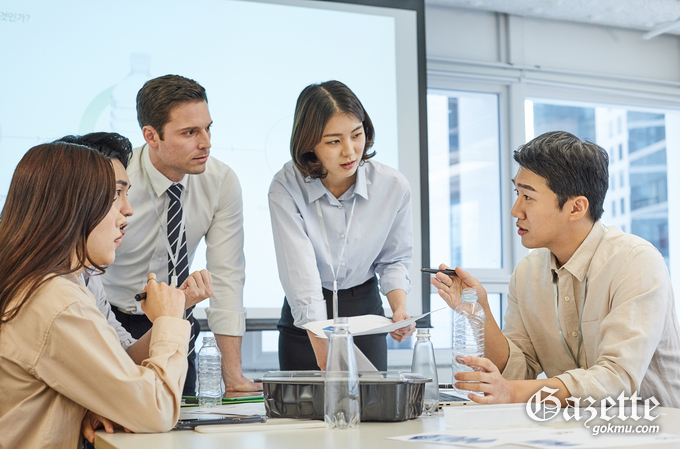 In the era of 'Green survival', discussions on ESG initiatives are hot in Korean society. ESG (environmental, social, and corporate governance) refers to the non-financial elements of a business. This is a long-term management approach that is different from the traditional method of judging only the financial performance of the entity. Three non-financial factors that affect corporate value and sustainability are fully considered. A company's investment method using ESG performance can pursue long-term returns from investors, while influencing corporate behavior to benefit society.
So, how are the nation's leading conglomerates specifically implementing ESG management? Currently, ESG management seems to be accelerating in Korean society, focusing on the top 10 companies in Korea. Each company is making various efforts, including establishing an ESG committee, issuing ESG bonds, and obtaining ESG certification ratings.
First, Samsung Electronics not only established and operated the Governance Committee within the board of directors, but also upgraded the existing Sustainable Management Secretariat to a CEO-direct Sustainable Management Promotion Center. Hyundai Motor, Kia and Hyundai Mobis reorganized the existing transparent management committee into a sustainable management committee and gave the authority to deliberate and decide on ESG policies, plans, and major activities. In the case of LG Corp. and listed affiliates, the ESG Committee, the highest deliberative body of ESG management in the board of directors, was established this year. The Committee shall review and report to the Board of Directors major policies such as environmental and safety, CSR(Corporate Social Responsibility) and customer value.
Yoon Won-tae, a researcher at SK Securities, said, "This year will be a year when actual ESG management and investment begin. Especially, the implementation of the Korean version of the New Deal policy and expansion of social responsibility investment centered on the National Pension Service will be the driving force for balanced development."