Keimyung University held its 12th presidential inauguration ceremony last July. Dr. Synn Il-hi took office as the 12th president for another four-year term, which ends July 2024. The inauguration ceremony was held at the Adams Chapel of KMU and was broadcast for those who were unable to attend due to COVID-19. He has set the record for the longest tenured university president, holding the post for 32 years. While serving as a professor in Keimyung University's Department of German Language and Literature, he first took the responsibility as president in 1978 when Keimyung was promoted to a university. After that, he was the 4th to 7th president. He has also served as honorary president of Keimyung University and president of the foundation for 12 years since July 2008. KMU held a meeting with corporate directors to elect the next president. There were three candidates for next president of KMU, including the president of Keimyung College University, the dean of Academic Affairs and Dr. Synn Il-hi. It lasted for a long time because all three candidates expressed their intention to withdraw from consideration. In response, all participants agreed that strong leadership is needed in the current crisis situation. Therefore, their strong recommendation brought him back to the office.
Dr. Synn Il-hi has made various achievements at Keimyung University over the past three decades. First of all, he implemented a university reform policy to promote Keimyung School into a university, which eventually succeeded. Furthermore, at that time, Dongsan Hospital was integrated to establish the College of Medicine and College of Nursing and to create the current Seong-seo campus. In addition, he created a pharmacy college at Keimyung University while serving as the 9th and 10th president, and made other outstanding achievements in the development of the university. Some of those achievements include large-scale national projects such as the ACE and the leading university for start-ups. Finally, and maybe most importantly, as the 11th president, he oversaw the completion and relocation of the hospital, which was a huge undertaking, and Dongsan Hospital was recently designated as a regional hub hospital for citizens. His decision could be considered as a reward for of local communities and many other institutions for helping Keimyung.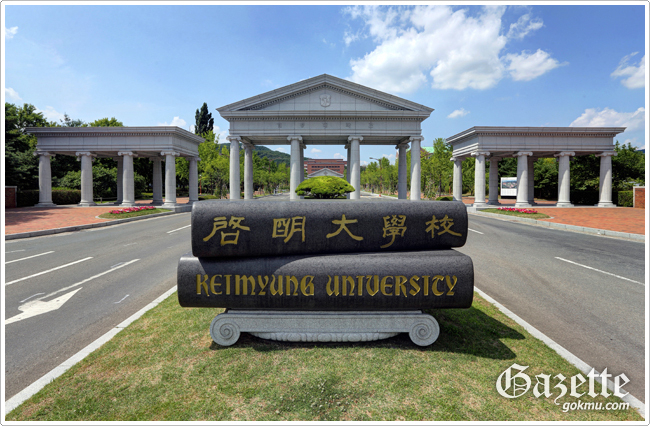 He started his greeting speech as the 12th president by thanking everyone present at the inauguration. He noted that it would have been nice if a young and competent successor had been appointed, but at the same time, he expressed respect to all the executives who embraced all his shortcomings and once again put him in office. He added that he had a lot to regret being in charge of the school again. He said that he'll think of this as a heavier burden and do his best. Continuously, he talked about the future era of co-existence with COVID-19. He said that universities must find serious and future-oriented answers to difficult questions that can't be avoided as they will be accompanied by other levels of crises that will be added to the current crisis, such as population decline and economic conditions, and will be an era that calls for a grand reform of education.
He also said that Keimyung's education should be a humble recognition that "no human being is an island that can exist alone" and that all humans are a small part of nature, including various viruses, that can prove the real importance of the university-personality that human culture needs and preserve its existential value. Additionally, he stressed that the education of Keimyung should be an education that confirms the value of the cultivation of human ethics as a cornerstone of human existence itself and industrial productivity. Variations such as COVID-19 will continue to accompany human civilization, and the ethical spirit of serving medical staff, which has made it a little better situation, has greatly affected it.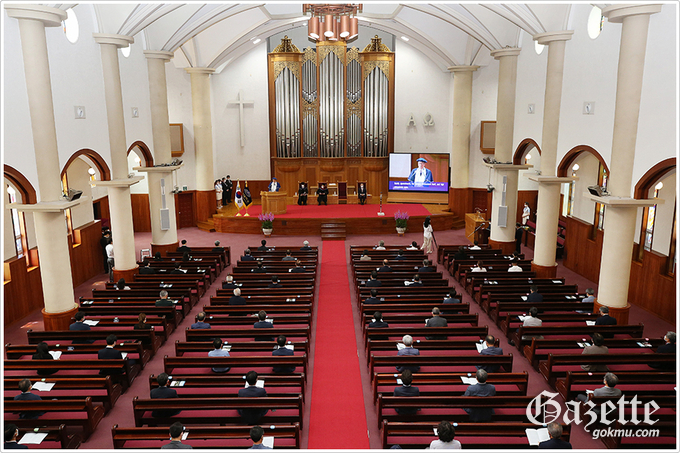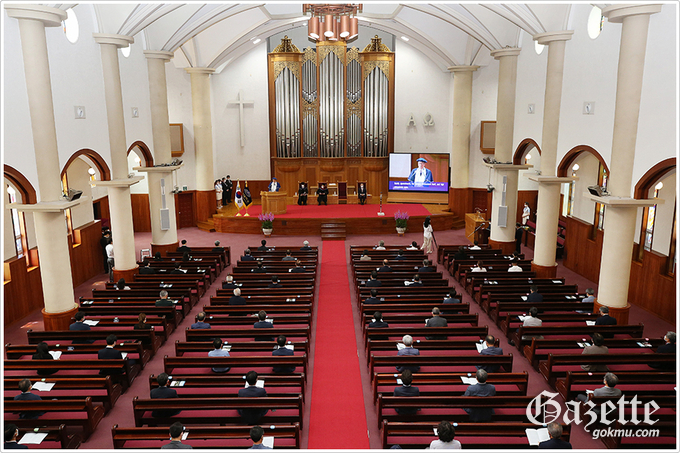 In closing, President Synn said that he hopes to continue to show the understanding and cooperation that he has shown over the years. Since the growth of the Keimyung community is impossible alone, he stressed that he hopes it will be a global period for the future to be created with the united efforts of everyone and to preserve higher education in service and teaching. Also, we should deeply recognize the existential history of the educational institution, confirm the truth that God's guidance is always with us, and open up a stronger light together.