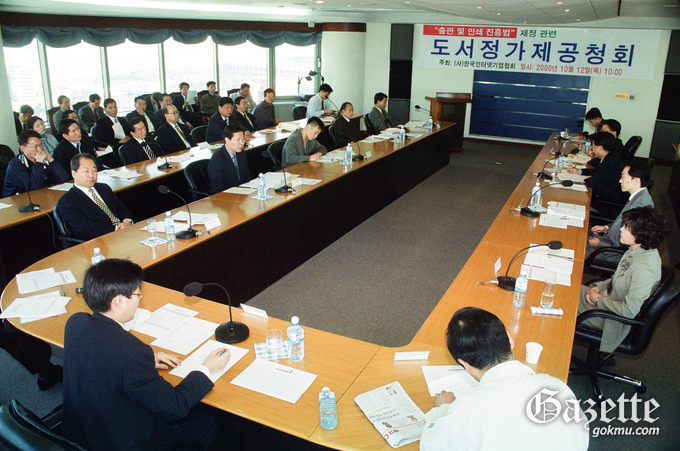 The fixed book price system is a system in which the government forces bookstores to sell books at a lower price than those set by publishers. All books, regardless of the release date, can only be discounted by 10 percent. Despite the discount, the rising price of books has increased the burden on consumers. Since the book price system was first implemented in 2014, the book market has fallen by about 17 percent, while book spending by households has fallen by 44 percent.
The publishing industry is scheduled to discuss whether or not to extend the fixed book price system in November 2020. It also plans to incorporate webtoons and web novels into the fixed book price list. Recently, lawmakers hosted a forum with the publishing industry on how to improve the fixed book price system, calling for the establishment of a uniform nationwide sales system, or complete fixed book price system, after 2020. The new system will also abolish discounts that were applied to libraries and the libraries in military units, prisons and public institutions as a type of welfare. The system, if implemented, will worsen the quality of all those libraries.
For these reasons, a petition asking for the abolition of the system was posted on the Cheong Wa Dae website, with about 200,000 people agreeing. They complained that the current fixed book pricing system reduces access to books, and noted that other countries that implemented the fixed book pricing system have devices that reduce the burden of consumers' book purchases, whereas in Korea, there are no such devices.
At the beginning of the fixed book price system, there was no improvement in the management of small and medium-sized publishing companies, discovery of new writers, and in the income of writers. Currently, only large publishers and large bookstores profit from the fixed book price system.
Five years after the book price system was implemented in 2014, the fixed book price system has increased the barrier to books. It is likely that it will cause libraries to shrink or disappear. This will increase the learning gap between rich people and poor people because poor people rely on libraries to access resources they can't afford to buy. This will then undermine the public's interest in knowledge. These various problems should be approached with as much care and caution as possible.