Most Korean Universities, including our university, use a registering system that has a first-come first-served basis because it isthought to be the fairestsystem. However, the system is not fair to students now. Because a classschedule made at the beginning of a semester dominates campuslife throughout that whole semester,students should devote their best efforts to make their schedule as good as possible. To get a greatschedule,studentsstarted trafficking in classes.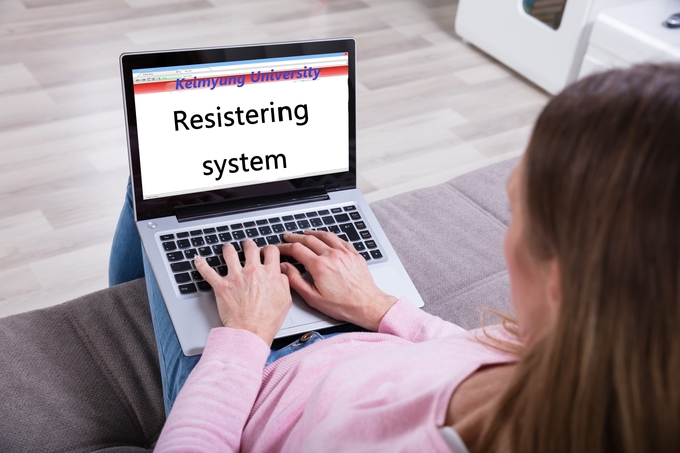 'Everytime' is an application of KMU's anonymous social community. Users talk about everything from campus life to
their general lives. They share information, make friends, buy and sell things like textbooks, clothes and daily necessities. However,some people are buying and selling what they shouldn't:spotsin classes. The price for a spot in a classisfrom 10,000 to 200,000 won. During the enrollment period, a buyer who failed to registerfor a class pays money to a seller, then the seller drops the class. Of course, it is unfair to spend more money to get spots in classes in addition to paying tuition. All students know it is wrong and illegal, but some of them won't stop because it is anonymous, and no one will punish them. Some need money and others need a good schedule. Moreover, they thought everyone did it. On one day ofthe enrollment period, an anonymous posting was uploaded on Everytime saying, "I've just reported wrongdoers to the Academic Affairs Team. " That was the first time anyone reported the sale of classto our university, which is too common during the enrollment period.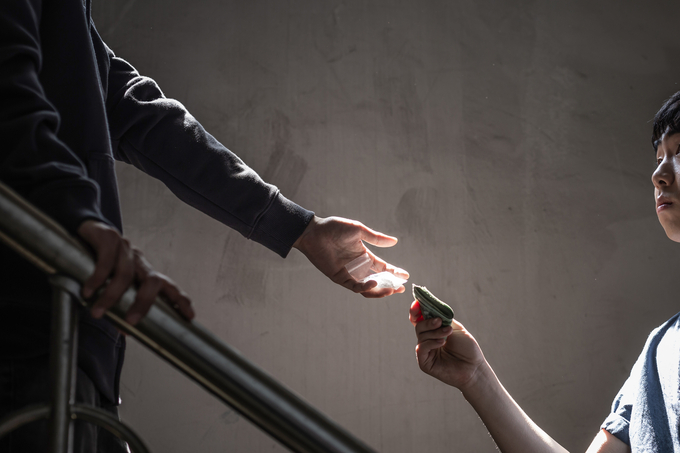 According to the writer, she visited the university main administrative building in person and reported four sellers to the Academic Affairs Team. She supplied the students' names, phone numbers, bank account numbers, Kakao talk IDs and information of the classesthat they wanted to sell. Those students were placed on probation. Many students who desperately opposed the activity appreciated thisstudent and anxiously awaited the team's other decisions. However, contrary to all university students' expectations, the team didn't do anything else. The teameven had the audacity to intimidate her by saying she broke the PersonalInformation Protection Act. Eventually, the person who reported the illegalsales posted the story on the university's official homepage to increase the publicity of the issue.
She wrote the whole story of her experience with the Academic Affairs Team. While the team just gave the students probation, she experienced a difficult confrontation with the team. She, who isin herlastsemester before graduation said, "It is not just a matter concerning me but allstudents. The sale of classes is morally wrong. I couldn't wait anymore and continue to let my juniors be damaged by this situation.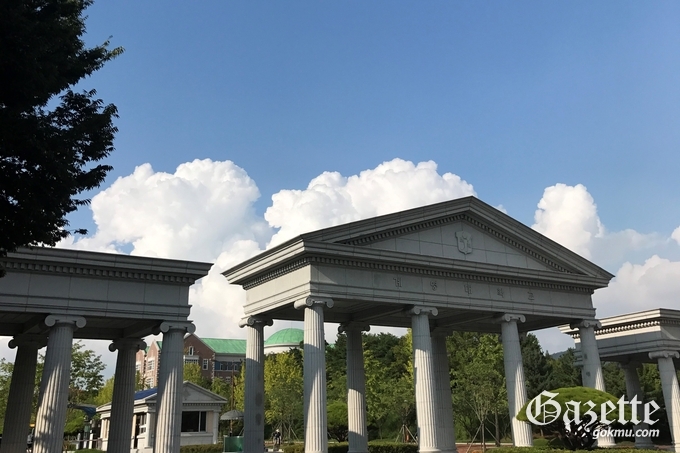 Regarding the disciplinary action, Park Dong-sub, the chief of the Academic Affairs Team, said,"There are advisory councils in each college. The council will determine how to treat them, and they are going to be punished in various ways. " He added, "The level of punishment has already been confirmed." When asked about the possibility of increasing the number of popularlecturesthatstudents always buy and sell, he answered, "It is not a good answer as well. Students usually want P/F classes, and too many of those lectures make the others close due to lack of students. Lastly, he said, "the Academic Affairs Team is preparing an administrative policy to block class sales ratherthan punishing the students who trafficked them. The current system allows a student to resister for a class as soon as someone has dropped it, but the new system will hold a dropped class 3-5 minutes before another student can add it. This new system will start next semester. Also, we are going to add the punishment of the sale of classes on the 2020 freshman orientation leaflets. "It is not only a problem for Keimyung University but also most Korean universities. Other universities have their own ways to prevent the illegal sale of classes and/or penalize the sellers and buyers. Our university also needsto enforce its solution to make its students' university lives better. To make our campus life better, students should also respect and be considerate of each other. A good schedule might give a student a great semester and grades, but getting a good schedule illegally might put a black mark on your university life. Don't be sneaky yourself.