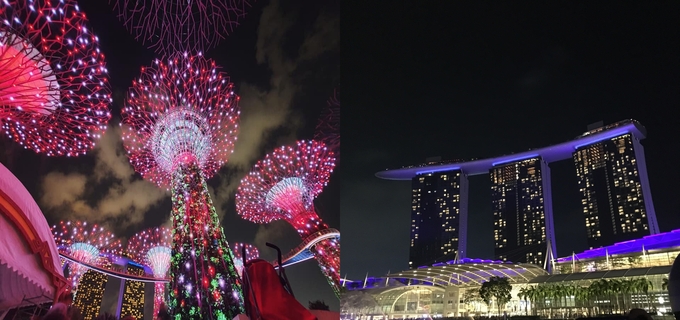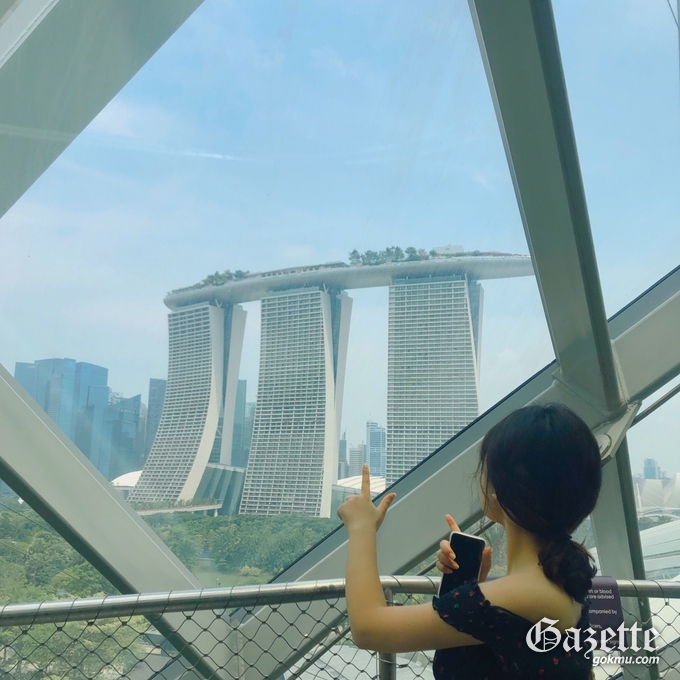 Singapore is a multi-cultural country with Chinese, Malay and Indian cultures. To feel and learn about the coexistence of cultures, 18.5 million tourists visit Singapore annually. Among the tourists, Koreans ranked 9th in 2018 as the country that visited Singapore the most. There are two ways to go to Singapore: one is by taking an airplane at Incheon International Airport, the other is going to Gimhae International Airport. If you purchase a flight ticket, you should use Asiana airlines 'OZ Dream Fair.' This special price event is held on the first Tuesday of every month.
Arriving at Changi Airport is the starting point of a trip. For the seventh year in a row, Changi takes the crown as the world's best airport. The Singapore airport has received praise from flyers for its beautiful architecture, efficient operation, luxurious amenities, and dining and shopping. It is especially famous for the artificial waterfalls in Terminal 1. Even if you don't arrive or depart in Terminal 1, you can visit there through an exclusive passage.
Next, to go to downtown, it is best to purchase a transportation card. This card's deposit is refundable after use. Also, you can use the taxi application, Grab, but it is more expensive than public transportation options such as the bus or MRT. To enjoy your trip, your accommodation's location is important because it can save some money. So, I recommend you book at least two hotels at two locations. There are two main places to reserve accommodation, one is near Gardens by the bay and the other is the Clarkequay. It will help you spend your time better in Singapore.
Singapore has various attractions in downtown and there are some places you must visit in Singapore. The Gardens by the bay is one of the landmarks with Marina Bay Sands Hotel. The entrance price is free, but if you enter a special attraction like the Cloud Forest or the Flower Dome, you have to purchase a ticket. To buy a ticket through social commerce is cheaper than the purchase on site and I recommend you bring a mat to see the Super Tree Show at night.
Singapore is famous for its beautiful night views. To enjoy night sightseeing, you should take the river cruise. If you get on the cruise from 7 to 8 in the evening, you can see a wonderful night view. The back of the cruise is the best seat to enjoy the view. Along the river, there are some to exit points where you can exit the cruise. Merlion Park, where Merlion statue welcomes you, is one of the exit points, You can take unique pictures with this statue. Just open your mouth and look like you are drinking water from the Merlion statue.
During the day, there are lots of places to shop. Orchard Road is a popular place and there are many kinds of shops, including high quality commercial facilities. If you feel those prices are too much, move to the Mustafa Shopping Center. There are many souvenirs and foods to buy at a more reasonable price. But you should be careful in keeping your belongings as there are so many people and the market is quite complicated. After purchasing some souvenirs, you can get a tax-refund if you bought enough to qualitfy. Here are the must-have items when you travel to Singapore.
-Kaya jam
-Kinder hippo chocolate
-Owl coffee
-Charles & Keith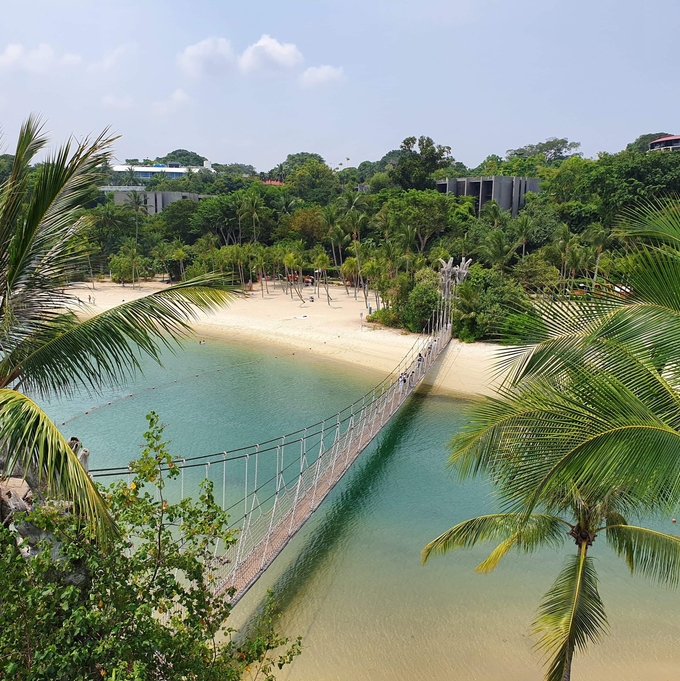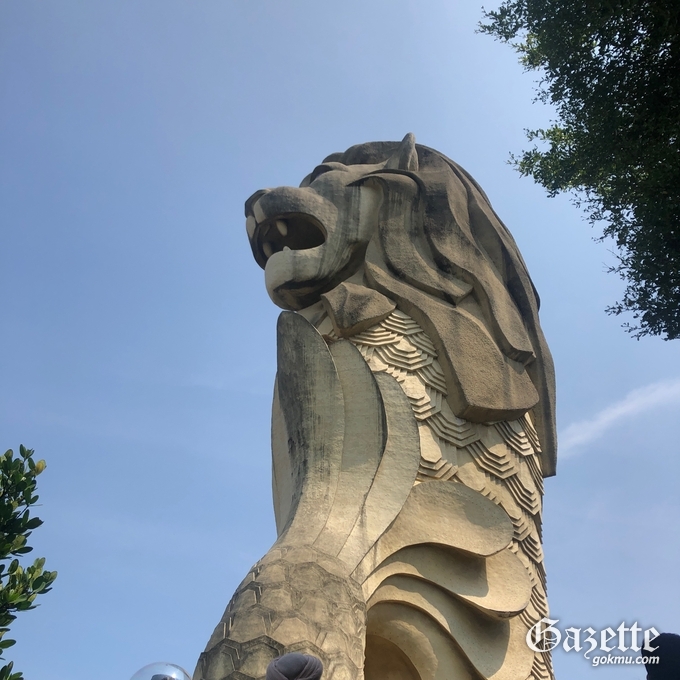 Sentosa island is another great place to visit. There are two ways to enter Sentosa Island. The first way is a cable car and the second is the monorail. Using the monorail is free if you have a transportation card like EZ card and everyone can use the monorail for free in Sentosa Island. When you get on the monorail, the statue of Father Merlion greets you. Along the road beside the statue, there is a place where you can ride a luge. Buying a ticket in advance is cheaper and you can buy either a single or multi-ride ticket. It is a good chance to cool off. When you arrive at the destination, you can see Siloso Beach which has beautiful light blue water. If you have a swimsuit, you can jump in the water at the beach. There is also Palawan Beach, and you can visit there with a shuttle bus. You should make sure you have enough time to enjoy Sentosa Island, and I recommend you take extra time to visit Universal Studios which has fun and amazing attractions. Once you get off of the island, visit Vivo City (a department store) to eat kaya toast and to look around various shops.
If you want to enjoy great sightseeing or you are going abroad for the first time , you should go to Singapore! It may give you wonderful memories.
Tips for nice Singapore trip
- Prepare attraction entrance ticket in advance
- Use a transportation card -> After using, it is available to refund
- Bring a mat for the Super tree show.