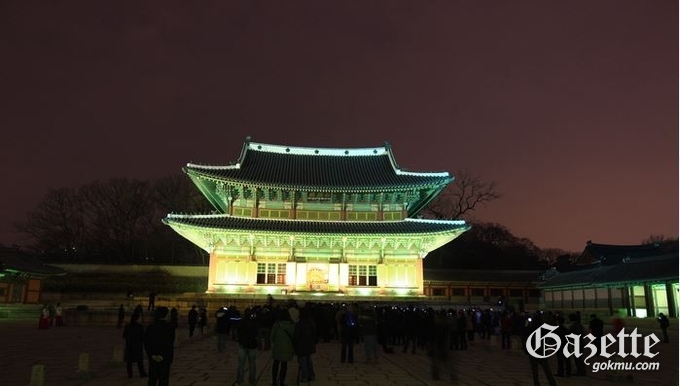 Location: Changdeokgung, Jongno-gu, Seoul
Date: 2019.8.22(Thu)-2019.10.27(Sun)
Website: http://www.chf.or.kr/
The Changdeokgung Moonlight Tour is Korea's leading ancient palace tour, and it marks its 10th anniversary this year. Changdeokgung Palace is one of the representative Joseon-era palaces where visitors can see beautiful
sculptures in harmony with nature, and it was registered as a UNESCO World Heritage site in 1997. The Changdeokgung Moonlight Tour program will offer guidance from professional commentators and will start from Donhwa Gate
and then return to Donhwamun via Geumcheongyo Bridge during the tour. Participants can also enjoy a Daegeum play, a pansori show (traditional Korean music), and shadow plays in the middle of the tour with traditional Korean
refreshments. The event is divided into a first half (spring) and a second half (autumn), and the second half of this year is scheduled for Thursday to Sunday from August 22 to October 27. For Koreans, a three-day tour is
available from Thursday to Saturday, while foreigners can apply for a Sunday tour. In the case of foreign language commentary, English, Chinese and Japanese languages will be provided. In addition, the tour is limited to
100 people each cultural session for cultural heritage protection and to create a comfortable tour. It is a special experience to watch traditional art performances while walking through the Changdeokgung Palace and
enjoying a peaceful night view. I recommended that you take part in the autumn tour of Changdeokgung Palace and enjoy the cool winds this fall.