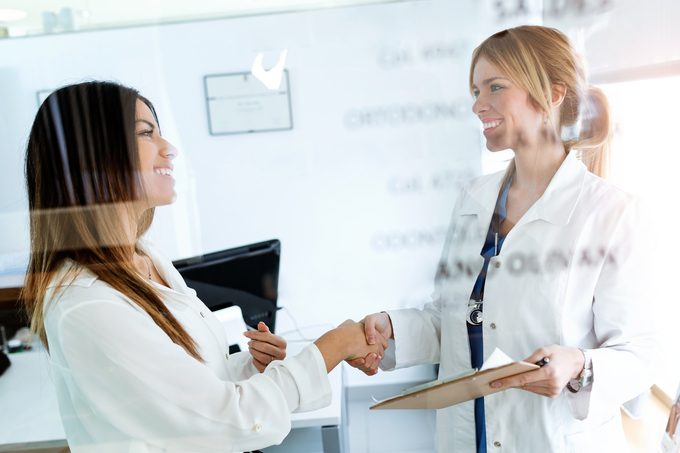 Thanks to developed technology, many people are getting medical benefits these days. Some of them want better medical care at a good price, so medical tourism has become a new kind of tourism business. Thus, the job international medical tour coordinator, as a guardian of international patients, was formed just few years ago.
Role
An international medical tour coordinator's role is so important before a patient comes to Korea until after leaving Korea. What coordinators have to do first is being a marketer to attract customers for their hospital. When international patients come to Korea for medical treatment, the most important thing is to get a medical tourist visa which is different from just a tourist visa. Coordinators help them to get a visa and transport them to hotels and the hospital. Moreover, coordinators have to interpret between doctors and patients and translate medical procedures. Patients don't only get medical treatment but also go sightseeing, so the coordinator also is a tour guide. When the patients leave Korea, the coordinators must manage patients' follow-up care, too.
Qualification
There are no specific degree or education requirements. A license is helpful but not required, but language skills are a must. The national medical tour coordinator license started in 2013. To get this license, you must have a tour guide license or have work experience at a hospital for more than 2 years. However, the ratio of successful applicants is too low, and the license is not actually important. If you have the license you can enter large hospitals and university hospitals. Although you don't need a license, you must be good at language. In Korean, people who can speak English, Japanese, Chinese, Russian and Arabic are needed. Arabic is especially useful because few coordinators speak it and the number of patients has been increasing.
Prospect
Even though this job is new, the government supports this work by offering a national license and giving financial support to hospitals to hire these people because medi-tours have become an important part of the tourism industry. Perhaps, because it is a new industry, there isn't much competition, yet. Because of the high demand for medical tourism and low number of coordinators, there will be many job opportunities.