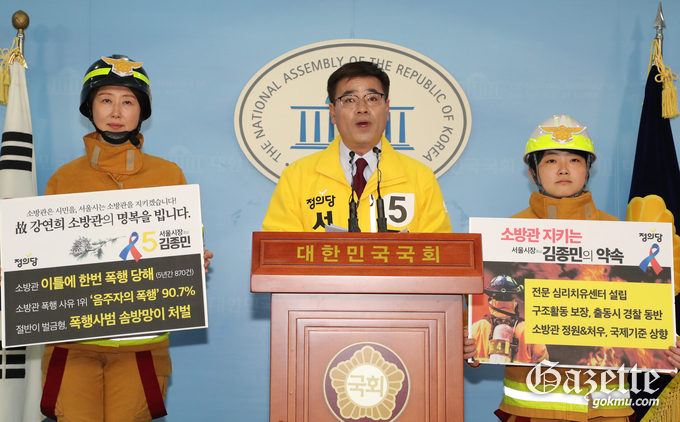 Recently, large forest fires broke out in many areas, including Gangwon Province and Busan. In particular, the Goseong-Sokcho forest fire in Gangwon Province, which occurred on April 4, 2019, was predicted to be a major disaster. However, the recent independence of the National Fire Agency has made it possible to mobilize firefighters from all over the country in the event of a disaster. Because of this, 3,200 firefighters rushed from everywhere around the country, contributing greatly to the success of stopping the forest fire and reducing the damage. Cheong Wa Dae Public petition is a site that government and Cheong Wa Dae officials can answer for requests that more than 200,000 people have agreed to, someone posted a request on the Cheong Wa Dae National Petition site asking that all firefighters become national employees, and about 200,000 people agreed.
According to Cheong Wa Dae's answer to the public petition, only about one percent of the nation's firefighters are in state positions, and 99 percent are in provincial posts, with the regional imbalance in fire service at a serious level. There is a large gap in manpower and facilities between departments depending on the budget of each local government. This leads to inequalities in people's safety, which can result in damage to people's lives and property.
If the firefighter is converted to a state post, the entire nation will be guaranteed an even level of safety by narrowing the regional gap on firefighting personnel and equipment. The construction of a combined healing center for firefighters will also reduce the physical and mental damage they endure. Also, the pay for firefighters will be increased.
So far, the issue of improving the treatment of firefighters and shifting the nation's position has often been discussed, but the issue has been forgotten as public attention disappears. Coordination between the government and local governments on the bill has already been completed, and only the National Assembly's handling of the bill now remains. However, It is time for the public to show a steadfast interest in passing bills to help firefighters because it is not just for firefighters but also for the safety of the people's safety.