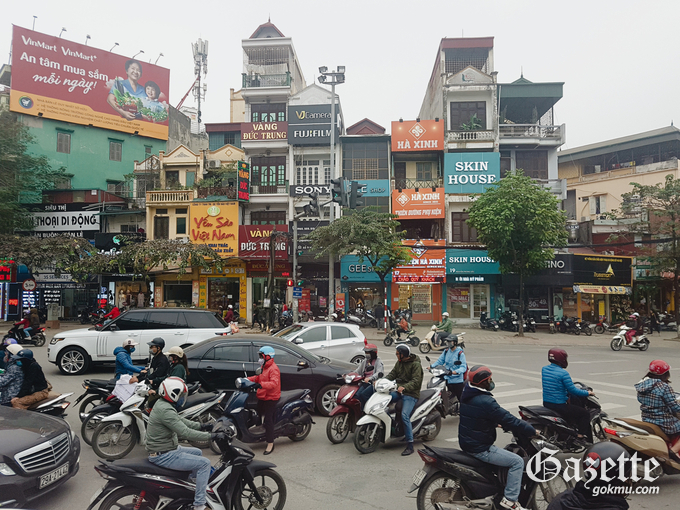 Vietnam is becoming an important emerging market in the world and Korea is thus trying to develop many opportunities of businesses with Vietnam. Various Korean companies are venturing to Vietnam and many Korean students are learning the Vietnamese language and culture. Furthermore, many Vietnamese also have a lot of interest in Korea. For example, they are enjoying K-pop and studying Korean, and these days the most popular Korean in Vietnam is Hang-seo Park who is a coach of Vietnamese national soccer team. With this increase in popularity between the two countries, the KMU newspapers and broadcasting station including the Gazette, visited Hanoi, the capital of Vietnam, and Ha Long Bay for 3 days to meet some young Vietnamese and experience their culture and history.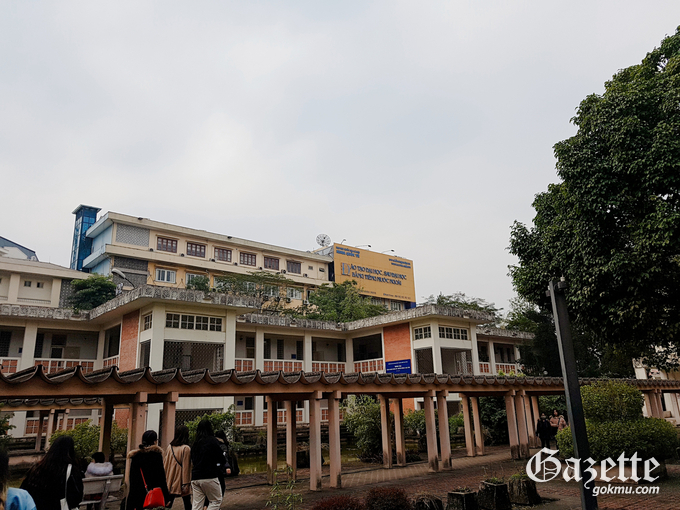 On first day, we went to the College of Languages and International Studies, in Hanoi. This college is one of 7 departments of the Vietnam National University. We visited the department of Korean studies, which is the biggest in northern Vietnam with 800 students. The professor who introduced the department was a student of KMU, and she said she was so pleased to meet people from KMU, too. She also said the number of students in Vietnam who want to learn about Korea are increasing these days. We met some students who are currently studying Korean and joined their Korean class. When we had conversations in Korean with them, we could see how hard they are studying Korean and were amazed with how much they like K-pop. The students said they know there are also many Koreans studying Vietnamese, so many Vietnamese are looking forward to developed cooperation between the two countries.
After visiting the university, we moved to Ha Long Bay, a rising tourist attraction. This city has a bay which is a UNESCO Natural World Heritage Site with 1,969 islands. We visited Ha Long Park which is a modern theme park and has the tallest cable car in the world. Tourists can enjoy not only the cable car, but also a Ferris wheel, a wax figures museum, and watch traditional Vietnamese water puppetry.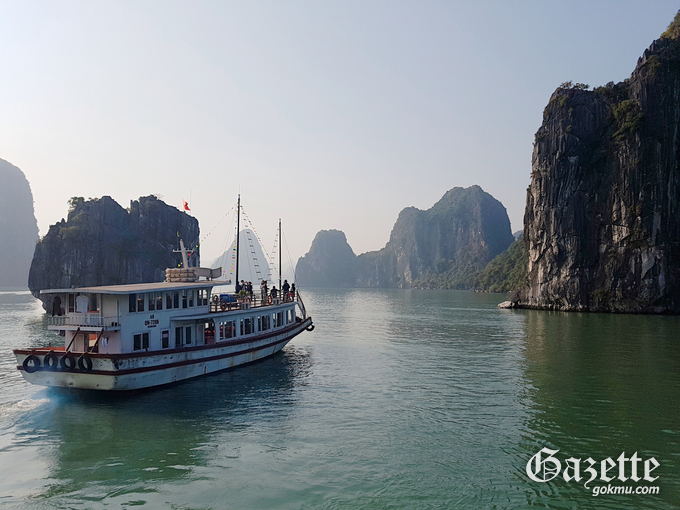 On the second day, we saw the sights of the hundreds of islands and the beautiful nature of Ha Long Bay. This on-board tour took almost 7 hours. We traveled the Thien Cung Cave, the most beautiful cave in Ha Long Bay and Ti Top Island named after a Russian politician who was very friendly with Vietnam. Then, we visited Monkey Island by bamboo boat. This island has an important history of Vietnam. During the Vietnam War, U.S. soldiers conducted an experiment with Agent Orange, a very harmful weed killer. For this experiment, they used Japanese monkeys, and now their descendants still inhabit this island. This painful part of the history of Vietnam became an attraction for tourists and a filming location of movies like Kong : Skull Island. While visiting these amazing places by ferry, we could experience the beauty of the Vietnamese nature, historical spots, the thrill of leisure, as well as enjoy delicious seafood on the ferry.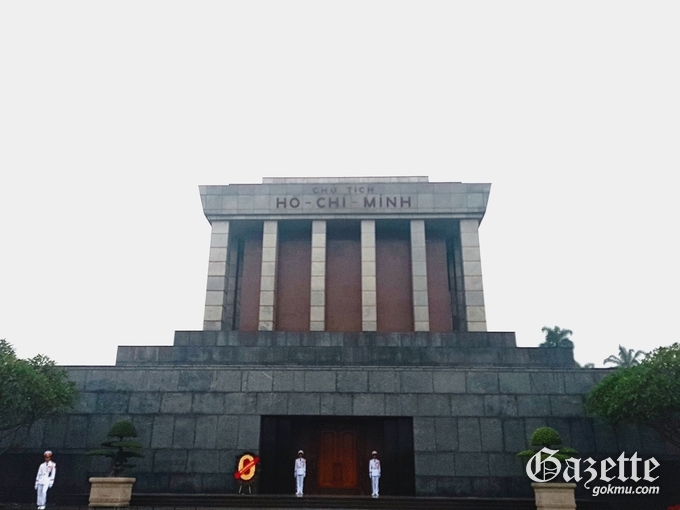 On our last day, we returned to Hanoi and visited three places which are frequently visited by not only tourists but also natives. In the morning, we went to Yen Tu National Park which has many stupas of Buddhist monks and pagodas. The main temple is also known to contain remains of Buddha. This park is regarded as very sincere place for Vietnamese people, so many Buddhists visit here. After lunch, we went to Ba Dinh Square and the grave of Ho Chi Minh. These places were made to respect their greatest politician and independentista. If have a chance to visit Vietnam, you will probably notice many historical spots related to Ho Chi Minh and feel how much the Vietnamese people admire him. Because of this, I recommend studying about him and France's colonization of Vietnam, before visiting this country. Lastly, we toured the markets around the Ho Hoan Kiem Lake by street car. This is the most modern Vietnamese street and it is full of motorcycles, merchants, tourists and locals. After spending time at the market, our 3-day tour finished.
Vietnam is still rapidly developing so there are so many uncompleted buildings and minimal public transportation. As a result, the sky is grey and the streets are disordered, but the people are working very hard and the cities are alive with energy. Vietnam is rising post-China, and its economy maintains rapid growth with more people from around the world visiting. However, there is still much to do, such as currency reform and traffic order. In spite of these difficulties, if you want to experience the special Vietnamese culture, learning Vietnamese history which shows the story between powerful nations and weak nations and feel the strong developing country's energy, Vietnam is a perfect country to travel to.
chy98hany@stu.kmu.ac.kr