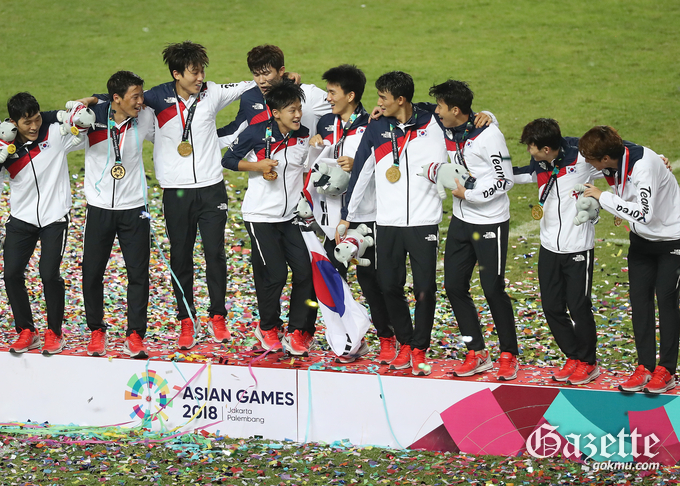 The 18th Asian Games were held from August 18 to September 2 in Jakarta and Palembang in Indonesia this year. It is the largest sports festival in Asia and the world's second largest general competition in terms of participating athletes. For this competition, Indonesia selected a bird of paradise 'Bhin Bhin', Bawean Deer 'Atung', and Javan rhinoceros 'Kaka' as mascots. These mascots symbolize strategy, strength and speed. Indonesia expressed the energy released through the sports competitions during the period with the slogan the "Energy of Asia".
In the Asian Games, there were not only Olympic events but also a variety of events that cannot be seen in the Olympics. They include bowling, jet skiing, martial arts, and paragliding. E-sports were also conducted as a demonstration sport. In the final medal rankings, China ranked first, Japan second, and Korea third. Korea won 177 medals, including gold, silver and bronze medals.
There were many players who brought great honor to Korea during this year's Asian Games. Two surprise athletes were Hwang Ui-jo and Jung Hye-lim. Hwang Ui-jo player was a wild card for the Korean national soccer team. He was a controversial player about his soccer ability. However, after the Asian Games, he settled all the controversy. He scored nine goals in the Asian Games and showed an unprecedented level of skill as a wild card striker. He was one of the best players on the gold medal-winning Korean team.
Another athlete who did well is hurdler Jung Hye-lim. In the Asian Games, she won a gold medal in the women's 100m hurdles final. She won her first gold medal in her third Asian Games. Despite her age of 31, she kept her steady skills and finally won gold. Korea has not won a gold medal in any track and field event for eight years, but thanks to Jung Hye-lim, the status of Korean athletics will increase.
Athletes from Keimyung University also played a big role in the Asian games. Jang Hye-jin from Keimyung University won the gold medal in the archery team event, and Lee Hwa-jun won a silver medal in taekwondo.
The Asian Games have as much fun and excitement as the Olympics. I hope that many people will be interested in the Asian Games.