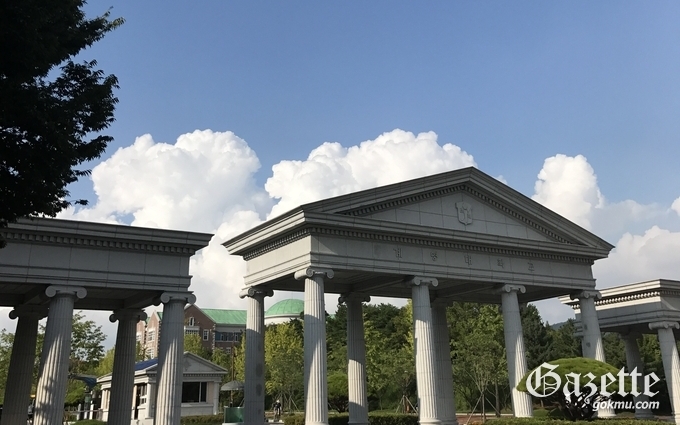 A new semester is here. During the summer break, many students studied abroad to experience the international community and gain a wider perspective. Furthermore, there are lots of foreign exchange students studying abroad here at Keimyung University. This semester has the most foreign exchange students at Keimyung University in history. Fortunately, KMU has a variety of programs for foreign and Korean students to gain a broader perspective by experiencing other cultures and languages.
For Korean students who want to experience a wider community in Korea, Keimyung University puts forth a lot of effort. Many Korean students want to meet and interact with foreigners to help them improve their English skills and get international qualifications or experiences to put on a resume. There are programs with USFK (United States Forces Korea). There are quite a few USFK opportunities in Daegu, so it is easy to get involved. KMU has an agreement with USFK, so many Korean students can join KAFC (Korean American Friendship Circle). This helps them make American friends and have new experiences. In addition, a few students have been interning at USFK every semester. Those students can develop their English ability and learn useful clerical skills in an American office setting. In addition, there is a program called SAP (Study Abroad Program) where students go abroad to the Philippines, the USA, Canada, Australia or New Zealand for 4-5 weeks during vacation.
There are a number of great programs for foreign students, too. First, the Buddy Program pairs a foreign exchange student with a Korean student, which is beneficial to both. Before a foreign student arrives in Korea, a Korean buddy prepares to greet the new international friend and help that foreign student come to KMU from the airport and enjoy life in Korea throughout the semester. The second program is part of the dormitory system. In the KELI House, all residents use English, and foreign students and Korean students share a room. Roommates have the chance to share their cultures and languages. Similar to KELI, JIKU is for Japanese students and Korean students who want to make friends and learn Japanese. Another great program is CCAP (Cross-Cultural Awareness Program) in which international and Korean students team up for three months. Each team goes and teaches Korean elementary, middle and high school students. Foreign students introduce their countries, and Korean students interpret. It is good chance for both Korean and foreign students.
Additionally, on the first floor of New Bauer Hall, there is the International Lounge where Korean and international students can go to make new friends and participate in a variety of programs and events. On International Days, Korean or foreign students introduce their countries' lifestyles. LACE (Language and Culture Exchange) is a program where Korean students teach foreign students Korean language and culture. The LAS (Language Advisory Support) helps students learn English, Japanese, German, Spanish and others. In addition, there are more cultural events like the St. Patrick's Day celebration, Halloween party, Thanksgiving event, Christmas party, movie nights and postcard contest. Through them, students from various countries make new friends and learn new cultures and languages. The Lounge has a lot to offer, so everyone (Korean and foreign alike) should head over and check it out. Who knows? It might change your life.
●Interview with exchange students at KMU, 2018 Spring semester
Olivia Renata from Indonesia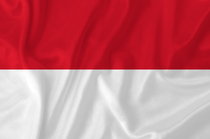 1. How was your campus life at KMU?
-It's been an amazing ride that I got a chance to study in beautiful and welcoming Keimyung University. I like how both KMU's Korean professors and foreign professors really care about us and put effort on the foreign students.
2. What was your favorite program or system as a foreign student?
-I enjoyed joining CCAP, promotional video of Daegu colorful festival and other programs offered by KMU.
3. What do you want to tell new foreign students at KMU?
-If you have the urge to do it sometime in the future, just sign up right away. If they asked me to say something to the new foreign students at KMU it would definitely be like: "Congratulations for choosing the right university to study in! You did a great job!" Well, I used to worry a lot at the beginning, but now that I already went through it, I can say that you don't have to worry too much about your new life at KMU because you will like it as much as I do!
Julia Meier from Germany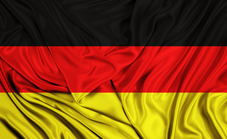 1. How was your campus life at KMU?
-It was nice, but KAC, my major at KMU, keeps its students busy.
2. What was your favorite program or system as a foreign student?
-Going to Gyeongju (Bulguksa temple and Nam San) with all the exchange students.
3. What programs would you recommend to them?
-International Day, CCAP, riding a tandem bike.
Jeremiah Grande from the United States of America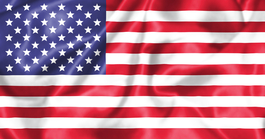 1. How was your campus life at KMU?
-Campus life for me was quite enjoyable. I never felt uncomfortable finding my way in or around campus despite not being fluent in Korean, and every person I spoke with was always both friendly and welcoming.
2. What was your favorite program or system as a foreign student?
-I really appreciated the Buddy Program that KMU offers to its foreign exchange students. Simply knowing that I had a native Korean contact that could help me whenever I had trouble was very reassuring, especially when learning vital systems like public transportation.
3. What were your complaints to KMU?
-If it is at all possible, it would be helpful if KMU can provide the incoming foreign exchange students with the course list for their upcoming semester classes much sooner. The class registration process for many foreign universities begins several months in advance, and not having the KMU course list until only a few months before the semester the incoming foreign students arrive is rather inconvenient when planning for which classes to take at KMU.
4. What programs should you recommend to them?
-Try the Language Exchange Program at the International Lounge, especially if you don't have a background in Korean like me. I also recommend participating in the Mungeyong Field Trip if it is offered during your semester.

Kim Min-kyung, a Korean student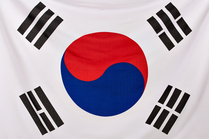 1. What programs did you join at KMU?
-I participated in many programs: Buddy program, KAFC, CCAP, KOICA volunteer, supporters of International office and International Youth Camp and others.
2. What was your favorite program?
-My favorite program is International Youth Camp which was held last summer vacation. I met about 100 international students from a number of countries. It made me experience so many cultures. With them, I was able to think about Korean culture with their eyes and thoughts.
3. How did you learn about and join the program?
- I have studied America. At that time, I was excited to hang out with foreign friends, and I still do in Korea. Moreover, when I was in America, lots of friends helped me to adjust there, so I hoped to return the favor to students who come to Korea for the first time.

Keimyung University does its best to show the wider world to its Korean and foreign students, and help them have good experiences and make good memories without going abroad. Most students pay big money for tuition. Some of them pay big money for the fees to study abroad. Students should pay attention to and participate in some of these programs to fully utilize their tuition. Students who have participated in the programs KMU provides have thoroughly enjoyed them.